By embracing responsibility, then we have free reign of working, living and being the best version of ourselves we can be.
We have talked about building trust and increasing our influence a lot, because they are the essence of leadership. When it comes to building trust with our boss, what is the easiest way to do that? GET RESULTS!
When it comes stopping your boss from micro-managing you and the team, what is the easiest way to do that? GET RESULTS! When it comes to increasing our influence with our boss, what is the easiest way to do that? GET RESULTS!
1. What Next?
If you were the boss and one of your team members is getting excellent results for you, what would you do next? It's pretty obvious, you would ask that team member to take on more work or be involved in more projects.
The reason for that is because as a team, your ultimate role is to get results for the organisation, no matter what field you are in. So, you would encourage the team members who gets the best results to do more so they can achieve similar results in further projects.
Being a boss and encouraging your best people to take on more work will encourage the rest of the team to work harder, and hopefully increase their potential to get the same or similar results.
However, in my experience, I have worked in teams with individuals who will not put the extra effort in to get good results. They do this because they know what will happen if they do get good results.
They know that their boss will ask them to do more if they do an excellent job. So, to avoid being asked to do more work, they will do just enough to get the job done to a satisfactory level. By doing just enough ensures that they are still part of the team, still in a job, and still being paid for their efforts.
It also gives the impression that they do a good job every day, but they know they can do a lot more, and a lot better with more effort.
I'm not suggesting that these individuals are poor or are the wrong people to be in the team, they are just not high flyers or looking to make a difference.
They are average doing an average or a just enough kind of job. If we had a full team of average people who were not achieving the best results they could, then something would need to change.
Doing a good job is just average, doing an excellent job is just excellent. What kind of job would you rather do?
2. Increase Your Influence
To be a leader within your team we need to increase our influence with the leaders of our department and the organisation as a whole. How do you do that?
You become an excellent team member and hard worker who achieves excellent results. You do not do that by being an average team member who achieves average results.
As you are reading this article, I am making an assumption that you are still interested in what we are discussing and you want to know a lot more.
I am very excited for what you will do when you have finished this article. I know that you want to change your life and create the best future for yourself.
I take a lot of pride in helping you, and it is obvious to me that you will become that excellent team member, leader and the best person you can be. So that you can achieve excellent results for your team and be successful in your life.
To be a high flyer, you need to make sure that people know who you are, they know the impact you have made already, and they know that you have the potential to make an even bigger impact.
If you are working with average people in your team then they will leave the pathway open for you to get noticed and make that big impact.
When I started my career, I worked in a team with people who only wanted to do an average job. So, I worked my hardest to be the best I could be to become an excellent engineer, and achieve great results for the team. I didn't want to be just an average engineer who did an average job and avoid extra work.
Not many people would put that extra work in to be the best they can be, even though everybody in the world would love to be the best they can be at whatever they do. It amazes me how so many people do not want to put that extra effort in.
3. Achieving Excellence
What I would like to discuss now is what we need to do to make ourselves that excellent team member, who achieves great results for the team. You see, most people are focussed on getting a pay rise or a promotion rather than focussing on becoming the best that they can be.
If you focus on working on yourself, being the excellent team member and leader within your team, then the pay rises and higher positions will come to you.
So, what we are about to discuss must become a habit throughout your career.
Focus on embracing responsibility; don't focus on how much you are paid
One common thing throughout the world of business is, most people don't believe they are paid enough in their jobs. They complain a lot about their pay, and therefore do not put in the effort to do an excellent job to achieve excellent results.
People feel that if their pay is increased, they will then put in that effort to do a better job. Their focus is solely on pay, not doing an excellent job or achieving excellent results.
Every job I have ever had, I have never been paid within the first four weeks of starting with the company. I have always had to complete my tasks four weeks before they pay me, then after four weeks I get my first payment.
4. Embracing Responsibility
So, asking for more responsibility or EMBRACING RESPONSIBILITY is the best and most powerful way to get you a pay rise. But most importantly, asking for more responsibility is very powerful when wanting to increase our influence. How I did this was to ask, ask, ask.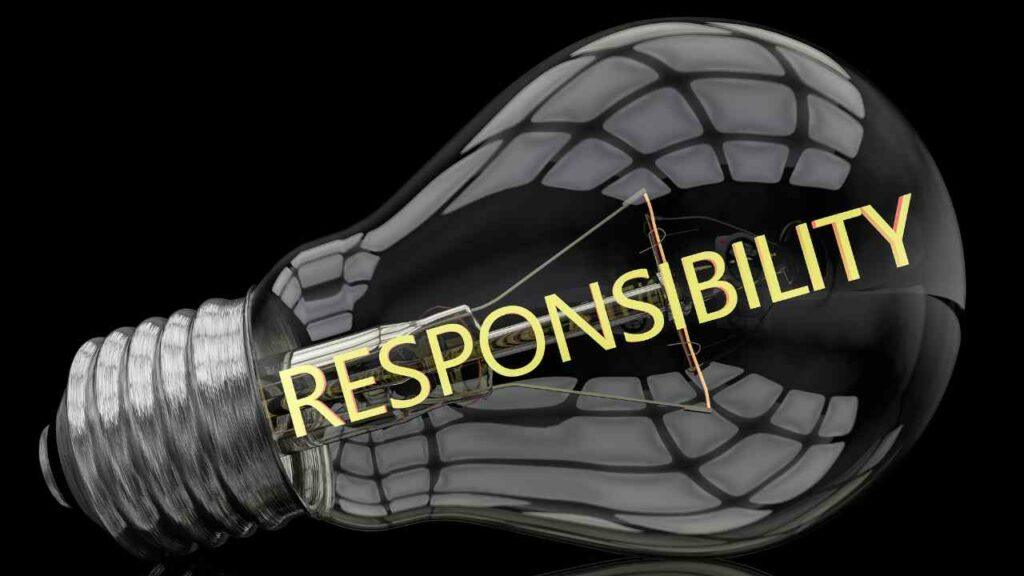 Ask to be on a continuous improvement team, ask to be on new project teams, ask to chair or be involved in meetings. Even volunteer for things that you won't get paid for, especially that can help others. E.g. apprentice events, graduate events or mentoring/coaching (If you have done it before).
You will not be turned away from asking to help others within your department or the organisation. It is a win-win for all involved.
After a while, I stopped asking and just got on with it. If you know that something needs to change or be done within the team or organisation, then just do it. This is EMBRACING RESPONSIBILITY at its highest level.
It might seem daunting at first to just do things without permission, but I promise you, your team and boss will thank you for it. This is another powerful way to increase your influence.
As I have said many times throughout my site, who do you work for? YOU! By EMBRACING RESPONSIBILITY and volunteering, your people will be on fire spreading the word about you. That is the power you will have to increase your influence.
People will start coming to you for advice. Your relationships will build and build. People will raise you up as a leader within the organisation, even when you don't have a leadership position or title.
There will also be those average team members who will try their best to put you down because you're "showing them up". Believe me, I have had it hundreds of times throughout my career, name calling etc. Don't let it bother you. Stay true to your purpose to help others and nothing will phase you.
You are an excellent team member and you are willing to do what average team members aren't willing to do – EMBRACE RESPONSIBILITY.
Are you creating the life you want, or are you just existing in the life you have?
If you don't know where you want to be in five years, you are already there
I welcome hearing how this post has influenced the way you think, the way you lead, or the results you have achieved because of what you've learned in it. Please feel free to share your thoughts with me by commenting below.
Check out my other articles by Clicking HERE
All the best,