I can see a world in which our leaders create environments that focusses on people and helps them to learn to lead, grow, and increase their influence for the good of us.
1. What Is Leadership about?
At the end of the day, leadership is about influencing people, NOT managing people or telling them what to do. Throughout this website you will learn techniques that are not textbook or strictly conventional but through learning from personal experiences, personal mistakes and generally caring for people.
In many industries throughout the world, leadership isn't embraced, although most organisations believe they do embrace it. In my experience the overall style of leadership within engineering is very "old school". The managers or "leaders" main objective is not his/her team; it is the product and meeting certain targets and numbers.
Basically, just get the job done as quick and as safe as possible no matter how you are feeling or whether you're inspired or not. I know that this is the style of leadership in a lot of other industries too.
Basically, as long as you make the manager "look good" that's all that matters, which is a very selfish stance to have as a "leader". Within these types of environments stress levels can become high, so good leadership is extremely important.
2. What Is The Most Important Thing In Leadership?
The most important thing in yours, mine and all other industries is not a product, an innovation, a new way of working or even a customer. The most important thing is people and should ALWAYS be our main focus.
If our people are led in the right manner, are happy and are proud to be part of our team then the job will take care of itself, not the other way around. People who are promoted into leadership positions must realise that they are now in the people business and their priority is their team.
Changing from a member of the team to a supervisor/manager requires different thinking, skills and priorities. However, you should learn those skills while you are still a member of the team. The problem is, most companies do not put their people through leadership training because they do not hold a "leadership position".
Highly Effective Leader will teach you those skills and how to think like a leader, which will help you to not only focus on the right things but also to continuously work on your leadership and personal growth.
You will learn some tools from Highly Effective Leader that you can practice every day when working in your team, or leading your team. You will learn how to help your team so that they can perform to their best and strive towards reaching their potential.
By adding value to your team on a daily basis and leading with empathy, you will discover your own strengths and how to work on yourself to become stronger and more valuable.
There have been many managers who created toxic environments, managed out of fear, spoke to people in a very aggressive way, and generally made life in the workplace extremely difficult and awkward.
The experiences what you will read about are from the last twenty plus years of Tom Lawrence's career, both as an engineer and an engineering manager.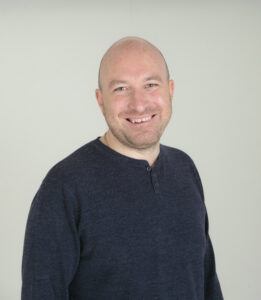 Over the past 6 years he has been a mentor to apprentices and graduate engineers within the UK rail industry and sharing his experiences with them.
If you read through the articles and resources on Highly Effective Leader and my personal experiences then you will b on the right path to becoming a Highly Effective Leader, despite your position. Whether that be in your current/future role or in your personal life.
When you have been through the Highly Effective Leader  resources you will be in a position to teach others how to become a Highly Effective Leader too. Learning from other experiences and your own experiences is the only way to really learn.
You will become passionate enough about a topic that you don't want to give up learning and passing on what you have learned to your family, friends, colleagues, students or whoever you cross paths with in your life.
Don't miss the opportunity to learn from a Highly Effective Leader's experiences and mistakes. Use Highly Effective Leader to help you become the person you want to be. To help you become the leader you want to be.
To help you become the leader your team need you to be. To help you become the leader the world craves you to be. We are lacking in great leaders in all walks of life throughout the world. You can be one of those great leaders and make a hugely positive difference in the world and in people's lives.
If you take action and read through these experiences, draw on your own personal experiences and most of all LEARN from them, be passionate enough to pass them on, then you will NOT fail.
The world is crying out for people like you who want to make that difference, and we crave that you make that difference for us. By learning from my resources you will become the highly effective leader we NEED you to be.
Be the leader you always wanted.