If you attend a 3 day training course and you come away with one great idea that will help you and your team, then the 3 days has been worth it.
Highly effective leaders are constantly searching. What are they searching for? You might ask. They are constantly searching for things that will increase their influence, increase their personal growth, and increase their value to others.
1. Becoming More Valuable
A highly effective leader knows that for them and the team to become successful, he/she needs to become more valuable. They have an individual purpose, and they live that purpose every day.
Every task they carry out either in work, or outside of work is done on purpose. Everything they say is done on purpose. They live with purpose by constantly searching for things that will make them more valuable.
I have led engineering teams all across the United Kingdom in various different departments. In Liverpool I led a project team. In Edinburgh and Glasgow I led production teams. In London I have led a performance team, a technical team, and also another project team.
I also mentor graduates, and have given talks to in Liverpool, Glasgow, Utrecht in the Netherlands, and London. Some of the talks I gave were cross industry events.
The industries present included the rail industry, the automotive industry, the aerospace industry, and the oil and gas industry. The reason for that is to see what each industry could learn from each other to improve.
2. Constantly Searching
With leading all the different teams in different parts of the United Kingdom, working with young engineers, and giving talks to different engineering industries, there is one thread that goes through all of them. I share one message to ALL the different teams of people, and that message is, "Constantly Search."
What I mean when I deliver that message is search for things that help you increase your influence, increase your personal growth, and make you a more valuable person.
What helps me to constantly search is; read personal growth or leadership books, watch personal growth or leadership videos on You Tube, or attend a conference/event. That would be a good start for you to start your search on becoming a more valuable person.
However, don't try to take in everything you read, listen to, or watch. Only write down or remember information that will help you to become more valuable. Some of the information you consume will not help you, so get rid of it. Valuable information is what you are searching for, nothing else.
I mentioned that I have spoken to engineers from the oil and gas industry. In order for oil to be found, it needs to be searched for. Most oil is buried underground, and oil companies' use drills to break through the rock to get it. Oil rigs search for oil out from under the sea bed.
A lot of the time they find oil, but the rest of the time they don't. However, it doesn't stop them from searching for it. They keep going until they find what they want; which is the oil. Oil is what will make the organisation they are working with more valuable, and will help the people they sell it to.
A highly effective leader must use the same philosophy when searching for valuable information. A lot of the time they will find it from books, audios, videos, and events. The rest of the time the information they consume is worthless.
But that will not stop them from finding valuable information that will make them a more valuable person, increase their influence, and increase their personal growth. By making themselves more valuable, they are helping their teammates to become more valuable too by influencing them every day.
When a low performing leader is watching videos on You Tube or listening to audios, it will very rarely be anything that will help increase their personal growth, or their influence. They will most likely be listening to or watching something to do with music, or comedy.
I am not against this, but to spend most of their free time doing this is a waste. You will also very rarely see a low performing leader reading a book on leadership or personal growth. They are not interested in searching for valuable information.
They just rely on the information they received when they went to school or college. Educating yourself does not apply to a low performing leader. Even when they attend a training course in work, or a meeting, they are not present. When the training or meeting is finished, they will forget everything that was said or taught.
3. Filter Out The Information You Don't Need
In 2009 when I started my self-education and self-development, I used to consume everything. I thought that everything I saw, listened to or read should be helpful to me. It would have made me feel bad if I threw away notes, or only took in what I thought would make me a more valuable person.
My book collection grew and my notebooks grew. It wasn't until about 2011 that I realised I didn't need every single book I had, or every notebook I had. So the books that didn't serve me I gave away to a used bookshop.
The notebooks that didn't serve me I shredded. Over the years while constantly searching I will have missed some things. However, it will not stop me.
10 years ago when I started my first leadership position as project manager in Liverpool, I was reading the book Start With Why by Simon Sinek. If you have not read this book then I highly recommend that you do. This was the first book I read where it felt that Simon was actually speaking to me.
It was like he had written the book for me personally. There was one piece of advice that I took from Simon and it was this, "Leadership is not about being in charge, it is about taking care of the people in your charge."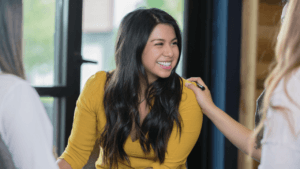 4. Take Care Of Your People
In other words, it is your responsibility to take care of your team. It is your responsibility to help the team, to influence the team, and to lead the team.
I took my leadership and my personal growth a lot more seriously after I read Simon Sinek's book. I didn't consume everything within the book because some of the information did not make me a more valuable person.
However, the valuable information I did consume is still very valuable to this day, and I have used this information when leading a team or helping an individual.
As you are reading this article and my other articles, there will be some information that you will find more valuable to you. For other people it will be the same but different information. You have to take the valuable information you find, and use that information to your advantage.
That is what a highly effective leader does. They use the valuable information they have to help increase their own influence and increase their personal growth.
But, most of all, they will use the valuable information they have to help their teammates. So, whenever you find valuable information, always remember to use it for yourself and others.
A highly effective leader will come across valuable information every day. They are constantly searching. They are reading books when others are watching television. They are listening to personal growth and leadership audios when others are listening to music.
They are watching personal growth and leadership videos when others are watching silly videos on You Tube. They are increasing their influence, increasing their personal growth, and helping teammates to do the same when others are standing back letting things happen.
Highly effective leaders make things happen. How much are you willing to do the same?
Make sure that what you see, listen to, and read is worth it. If it is not then don't do it.
I welcome hearing how this post has influenced the way you think, the way you lead, or the results you have achieved because of what you've learned in it. Please feel free to share your thoughts with me by commenting below.
Check out my other articles by Clicking HERE
All the best,