When you have learned or read something new, what do you do with it? Do you take action on it or do nothing?
If you really want things to happen for you and your team, you must first discuss what you have learned with them. Debate how you can implement what you have learned. When a decision has been made, empower the team to drive these new insights and actions forward.
Do this for the good of you, the good of the team, and the good of the organisation.
As you have read in my other articles, we have been focussing on you and what you can do to become a highly effective leader. But, I have also said that leadership is not about you, but it starts with you. So, who is leadership about, if it's not about you?
1. Who Is Leadership About?
Leadership is about you empowering and releasing your team, so they can improve their performance and improve themselves.
Highly effective leaders are confident enough to empower their teams to improve. However, an insecure leader will hold their teams back. Insecure leaders will focus on getting the job done. They manage things and processes. They do not focus on leading the team or even themselves at all.
The only way your team will improve in their performance, and themselves is if you lead them well. You must open them up to these new opportunities. However, for you to be able to do that, you must be able to lead yourself just as well first.
Have you ever noticed what low performing leaders focus on when they talk to you? They focus on what they aren't able to do. Whether that's because they don't have the resources, they physically aren't able or whatever. There is always some excuse.
But, the reason they focus on what they can't do instead of what they can do, is so that everyone knows about it. When everyone knows about what they can't do, then they are free to not do anything. Now there are no expectations of them to actually do anything.
Low performing leaders will never discuss with you or anyone else the things that they, or even the team can do. Why do they do this? They do this so nobody knows about what they can do.
So, there will be no expectations on them to do those things. So again, they are free not to do anything. They just want an easy life and get through the day.
2. What Is A Highly Effective Leader's Focus?
For a highly effective leader, they do the exact opposite. They focus on the things they can do rather than the things they can't do. To a highly effective leader, focussing on the things you can't do is a complete waste of time and energy. They can't do it, so why talk about it?
A highly effective leader wants to get things done through the team. You will never hear a highly effective leader ask "Can I?" You will always hear them ask "How can I?"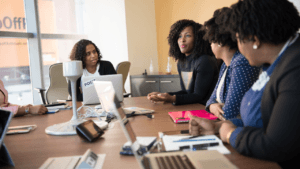 As you're reading this article and you're taking in the principles I am sharing, are you are wondering "Am I allowed, or, am I able to do what Tom is saying?" In other words "Can I?" If you are, then try to remove those thoughts and questions from your head.
Then, replace them with "How can I do what Tom is saying?" Think of ways that you can apply these principles. Think of any obstacles that might be in your way, and how you can remove them.
A highly effective leader empowers their team and releases them to achieve their potential. However, they must first empower themselves and release themselves to achieve their full potential. That is what you must do.
These principles will not just work for you as a manager or with your team, they will work in all areas of your life. That can be at work, home, with your family and friends, or with anything else that is in your life.
With ALL the bosses I've ever worked with, they have always delegated their tasks in exactly the same way. If there was a new task that they would like me to do, they would always start with "Tom, can you?" Or "Tom, will you?" By doing that, they are putting doubt in my head that they might not think I can do the task.
So, sometimes I would say "No I can't." Not because I didn't want to, but because they made me feel that it might be too difficult. When you ask a question that starts with "Can you?" your team will pick up on that, and you will put doubt in their head too.
3. How To Ask The Right Kind Of Questions?
So, try this "How can you?" or "How will you?" and see the reaction, your team will jump at the task. They are open questions, so you will draw up discussion between the two of you. With more discussion, you can increase your influence, and it is an opportunity for them to increase their thinking.
When asking your team "How can you?" it will remove any doubt from their head that they think you have about them. So, they will be a lot more positive about the task, and a lot more enthusiastic to get it done for you. It gives them the opportunity to figure out how to complete the task themselves, rather than you tell them how to do it.
Keep asking those open questions as that will encourage them to think deeper, and work out the best possible solutions themselves. If you do this with everyone, then just watch the buy-in increase.
Your new method of working on tasks and how to find solutions will be embraced by the whole team. Your new method will give the team the ownership and responsibility that they crave. This is how you empower your team.
If you are gaining some good ideas and insights from my articles, and you are committed to working on yourself to become a highly effective leader, then that is amazing. So, I'd like you to go through an exercise for me.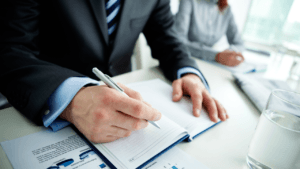 I'm just over 60 articles through on this website, so it is a good time to reflect on what we have discovered and learned so far.
4. Exercise To Work On Yourself And Your Team
If you are not committed to working on yourself to become a highly effective leader then you can leave this article, this exercise is not for you. For the committed ones, I want you to be deliberate with your personal growth. I want you to invest some time and effort into working on and improving yourself. So, let's reflect.
I would like you to think about "How?"
It's time for you to focus on your team. How can you empower and release them to perform at their best? How can you empower and release them to reach their full potential? How can you empower and release them to be the best person they can be?
But, think about yourself too. How can you empower and release yourself to perform at your best? How can you empower and release yourself to reach your full potential? How can you empower and release yourself to be the best person and leader you can be?
I would like you to take on the following challenge:
Get yourself a pen and paper, or a laptop, or your mobile phone. Start from the beginning and go through the other articles that you have read, or the videos you have watched. As you are reviewing each article or video, ask yourself the following question:
How can I apply the principles in this article/video, so I can reach my potential and strive to become a highly effective leader?
List 1 to 3 ways you can do this for each article/video.
When you have answered this question with 1 to 3 solutions for each article/video, think about the "why." What are the reasons you must do these tasks you have listed? Write those reasons down too.
Then think about the "what". What will happen when you do apply these principles? What will change? What will change for the team? What will change for you?
Finally, it is time to put what you've written down into action. TAKE ACTION on your solutions. Do not wait for the right time. The right time is NOW! So, DO IT!
Saying thank you to your team or giving them praise for doing a good job is essential. If one of your team members does something great and they go the extra mile to do it, and you don't praise them, how are they going to feel?
I welcome hearing how this post has influenced the way you think, the way you lead, or the results you have achieved because of what you've learned in it. Please feel free to share your thoughts with me by commenting below.
Check out my other articles by Clicking HERE
All the best,