If you want to build strong relationships and trust with your team, then you must develop yours and your team's character.
You cannot influence your team to become better people, more productive, be inspired, be motivated, or trust you if you have a weak character. Without the trust of your team, you will be seen as a manipulator, not a motivator.
If you want amazing things to happen for you, your team and your organisation, then your influence needs to be on the increase every single day. You need to keep up the influence momentum every day. Momentum is a leader's best friend. Stagnation is a leader's worst enemy.
However, you cannot do this on your own. You will need the help of your team, and the support from your senior leaders too. So, to receive the support you need from your senior leaders, you must increase your influence with them.
1. Beyond Increasing Your Own Influence
When you have learned to increase your influence, it will then be your responsibility to teach every person on your team to do the same. By having a team who know how to increase their influence, will automatically increase your influence through them and with others throughout the organisation.
Learning the correct leadership principles will enable you to increase your influence with anyone, including your senior leaders, even those at the very top of the organisation.
Highly effective leaders understand how critical increasing their influence is. Influencing and helping team members to buy-in to them, trust them, and follow them is so important to the success of the team and the organisation.
The important word I just mentioned….trust. Trust is the foundation of leadership and influence. If your people do not trust you, they will not follow you because they want to. They will only follow you because they have to, and that is not a good place to be in.
As highly effective leaders, we need to accept the responsibility of the team. It is up to us to deliver the results that our senior leaders want. Without the team trusting each other, and especially the leader, then they are not going to produce the results. Low performing leaders will avoid the responsibility of the team.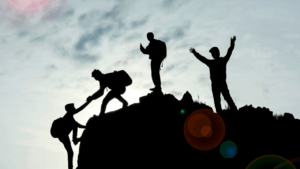 Low performing leaders who avoid responsibility for their team and the teams results, create distrust with the team and the organisation. A low performing leader's influence decreases by the day when they are not trusted. Are you willing to accept the responsibility for your team, and the team's results?
What you are learning from this article and my other articles will help you begin building new relationships with others, and also to make your current relationships that you have with your team, organisation, friends, and family to be stronger.
If you want the results within your team to improve, and continuously improve, then you must gain the trust from your team as soon as possible.
2. Building Relationships
When building relationships with others outside of your team, treat is a great opportunity to plan for the future. You may want to ask one of your colleagues in a different team to join your team.
So, when you have already done the work by building a relationship with this person, you will already have gained their trust when they start with you. This will make the process a lot easier and smoother.
When I was engineering technical manager, it took me a good while to start building trust with the team because I didn't make it a priority right from the start. I should have went to every single person within the big team that we had, and built a relationship with them all.
Not just the select few. That was a mistake. Don't make the same mistake as I did. Build and relationships and create trust with your team as soon as possible. Make it a priority of yours.
When trying to build trust as soon as you can with your team, look at it as a two way street. The more work you put in to building relationships and building trust, the stronger your relationships will become, and the more trust you will receive. You must give to receive. You cannot expect to receive without giving.
Much like when you go the gym. You cannot get into shape if you don't work out and put the effort in. If you don't put the effort in to build trust, you will not be trusted.
3. Putting The Effort In
When you put the effort in to build strong relationships, and build trust, your influence will automatically increase. It is exactly the same process with every single person you meet or come into contact with.
Including your senior leaders. You must first make the effort with your senior leaders to build trust. Don't expect or wait for them. The longer you leave it, the harder it will be to build trust.
As you are increasing your influence and building trust, you will come across people who want to push you down. This happens in all walks of life. They may say something to one of your team members or colleagues that will automatically create distrust.
However, when this happens you will need to build on that relationship again until you erase the distrust, and create trust again. I have come across these people, and it is just out of jealousy that they do this. So take it as a compliment.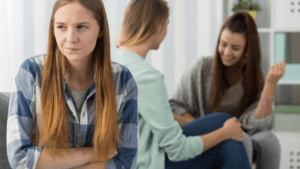 You will also come across people in your teams, or in the organisation who have been encouraged to be resistant in their careers. They resist the senior leaders, they resist change, and when you become their leader they will resist you.
4. Working With Resistant People
When I have worked with these people, it is much, much harder to build a strong relationship and trust with them. However, you must not give up. It will be a challenge and an obstacle, and you must overcome that obstacle to keep your influence increasing.
Other leaders within the organisation may say things about you to your team that may cause distrust, because they are weak and resist anything new to happen within their organisation.
They resist change, and they believe that talking you down will stop any positive change from happening. This has happened to me a few times. So, before I even started I was already distrusted.
Again, you will need to work a lot harder to build relationships and trust when this happens. It may sound unfair, but it's reality. You must take the higher ground, and rise above those weak leaders by becoming a highly effective leader. You must become the leader that you want to see and who your teams want to follow.
I found it extremely hard work to turn distrusting me into trusting me. But, I didn't give up and I was able to do it with the people I put the most effort into. If you want the team to produce successful results, then building trust must be the priority, and you must do it as soon as you can.
Whenever you start leading a new team, they will initially have a skeptical mindset about you. That is just natural, you probably had the same mindset when you met your new leaders. They want to find out if you respect them, if you can help them, and most of call if they can trust you.
It will be up to you to change their mindset and prove to them that you do respect them, you can help them, and that they can trust you. How are you going to give them that proof?
If you want to implement a change, you must be trustworthy. You cannot change anything without having the trust of your people.
I welcome hearing how this post has influenced the way you think, the way you lead, or the results you have achieved because of what you've learned in it. Please feel free to share your thoughts with me by commenting below.
Check out my other articles by Clicking HERE
All the best,