What does your today look like? Make better decisions today, so your tomorrow is better.
Highly effective leaders have great discipline. When they say what they're going to do…they do it. When they say when they're going to do it…they do it. When they say how they're going to do it…they do it.
They do not sugar coat anything, or tell people what they want to hear. They are straight and true with what they say, and they are 100% truthful in what they say.
I have been part of lots of teams, and a lot of the people I have worked with have talked the talk, but they didn't walk the walk. Meaning, they said that they were going to do something, and it was very rare that they would follow through. They have even committed to something, and still didn't follow through.
You have probably worked with, or still work with people like that. One of these people may even be your boss, or your boss's boss. The point is, if you make a commitment, it doesn't matter what level you are at. Whether you're the CEO, or the cleaner, it has nothing to do with your position or title. It has everything to do with your character.
If you have worked with a person who broke a commitment they made to you, did you continue to trust them?
1. Keeping Your Commitments
Thinking about yourself, and your commitment to keeping commitments, ask yourself, "Am I renowned for breaking commitments?" Being totally honest with yourself, "How often do I break commitments?" "What has the impact been on my team, colleagues, friends, and family?"
Highly effective leaders will always ask themselves, "Is this commitment I am about to make going to build trust with the team, or make me untrustworthy?" A highly effective leader is focussed on the team, and the impact their commitments will have on them.
When you are making a commitment, you are revealing to the team, or your friends and family what you intend to do. If you keep that commitment, or if you don't, then you are revealing to the team, your friends and family how string your character is. Character is the difference between a highly effective leader and a low performing leader.
If you make a commitment with a person, and you keep it, then you are building trust with that person. If you make a commitment to a person, and you break it, you are becoming untrustworthy. Making commitments to people is very serious, so ensure that you treat your commitments in the same way.
What you commit to is very important to the recipients of your commitments. Put yourself in their shoes, and think how they would feel if you were to make a commitment and break it.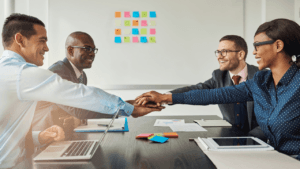 When making a commitment, you MUST have the discipline to follow through. If you don't then you are not only cheating the person you made the commitment to, you are also cheating yourself.
You will start to lose trust with yourself, and fall less out of love with yourself. You are not only committing to another person, you are committing to yourself. So, ensure that you follow through.
2. Discipline
Not having the discipline to follow through with a commitment is one thing, and you will feel bad initially. But, the feeling of regret afterwards is far, far worse. I know this, because I have broken many commitments throughout my life that I truly regretted. You may have too, so you may know the feeling I am talking about.
When I was in my teens, and I broke commitments with my friends, or members of my family, I didn't really feel anything. I didn't know that I needed discipline to follow through. I didn't even know what I was committing to was even a commitment.
However, as I grew older, the commitments I was making were much bigger. I knew that they were commitments, and that I needed to be disciplined to follow through with them.
I remember breaking a commitment with a team member in one of my first management roles, his name was Davey. I was supposed to do his appraisal, and I told him I was going to help him put an action plan together for his development.
But, I forgot. So, another manager did his appraisal, and did nothing about his development plan. My boss asked me why I didn't do it, when I had committed to them both that I would. I apologised and told them I just forgot. A lousy excuse on my part.
My boss took me aside to have a word with me. He said, "Tom, I don't expect this from you. Put yourself in Davey's shoes. How would you feel if I was to make a commitment to you, then didn't follow through, and just told you I forgot?" "Do you not feel any regret for what you have done?"
"Davey is very upset. You broke your promise to him and you need to make it up to him." His words really did hit home with me. I was not usually one to behave like this, but I did.
The regret I felt was very heavy on my shoulders, and I needed to rectify this. So, I went to Davey and had a very in-depth conversation. I apologised to him, and told him how much I regretted missing his appraisal. I was sorry for how flippant I was with him in the aftermath.
I made it up to him by re-arranging our appraisal, and I helped him put together his development plan. I agreed to mentor him on his progress, and help him anyway I could. The plan was about 6 months long, and he learned new engineering skills. He even increased his workload and pay with his new skills. I was very proud of him.
3. Making Up for Broken Commitments
It is important that if you do break any commitments, then you make up for them if you can. You don't want the feeling of regret on your shoulders, because it is very heavy.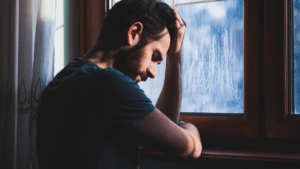 If you are now thinking of your own regrets in life, which is good, because you are acknowledging that you have broken commitments. However, my advice is not to dwell on them.
If there was something that you committed to a long time ago, but didn't have the discipline to follow through, then there is always today. Use your past to inspire you today. Work on yourself to become the best person you can be, and make that commitment to yourself.
When making this commitment to yourself, remain positive with it, and follow through. To be positive every day is difficult, and it takes discipline. As with a lot of the principles throughout my articles, discipline is a decision.
We must decide each day to be disciplined or not. When making that decision, take small steps. Don't take huge strides. Focus on the small things first before you move up to the big things.
4. Focus On The Small Steps
The more you focus on the small steps, you will eventually make the big strides. Be disciplined to just focus on the small steps. This will help you be positive too. Stay the course, and you will soon develop more, and more self-discipline to take bigger steps.
As you develop this self-discipline and you remain positive, people will start to take notice. When you are at work, you will receive compliments on how you are brightening people's days. You will influence your team a lot more, and they will start to follow your lead.
You will also get negativity from some people, and they may avoid you. But, don't let that stop you. You are on a mission to be self-disciplined, be positive, and become a highly effective leader. Your leader will support you, and will know that you are doing the right thing for yourself, and the team.
Let the low performing leaders be negative. Then just watch how they change when everybody else is following your example. Behaviour breeds behaviour.
Discipline allowed Bob to begin reshaping himself and aligning his life around timeless principles.
As you go through these principles, you need to be disciplined with them all when you start to apply them. I believe you can.
What culture does your organisation operate? Whatever it is, you can be the catalyst to improve it to a culture of discipline. If you can do that, the people will see their jobs as a responsibility.
I welcome hearing how this post has influenced the way you think, the way you lead, or the results you have achieved because of what you've learned in it. Please feel free to share your thoughts with me by commenting below.
Check out my other articles by Clicking HERE
All the best,