To achieve the right results, it takes discipline, self-control, and teamwork. These are all decisions that you make. Are you willing to make them?
When you are asked to do something, whether that be at work or at home, do you do the bare minimum or go beyond what is required?
How often do you do more than is required of you? How often do you better than is required of you? How often do you do things before they are required of you?
I ask these questions because to do more, better, and before they are required of you is not easy. You need discipline, and you need self-control. If you need discipline then you must decide to have discipline.
If you need self-control then you must decide to have self-control. These are decisions just like when you decide to get up in the morning, or what time you decide to eat dinner in the evening.
It is also a decision to embrace personal growth, and deliberately work on yourself to develop your character. Have you made this decision yet?
I talk a lot in my articles and materials about building relationships with your team, and your peers. But, we must also build relationships with the leaders who sit above us in the organisational chart. This can also be our parents and grandparents when we are at home.
1. Building Relationships
For us to influence our leaders in a positive way then we must decide to build relationships with them. The best way to do that is to accept the responsibility for achieving results for the organisation, no matter what the circumstance or situation is.
Then whatever kind of results our leaders want us to achieve, we go out and achieve those results for them and the organisation. Do not try to achieve the results that only you decide to achieve. That will decrease your influence with your leader.
The most highly effective leaders throughout the world are the ones who achieve results for everyone they are involved with. No matter what the circumstance or situation. This includes the people who tear into you because they don't want to "look at spreadsheets all day."
Even the people who put you down, or talk about you behind your back. Even the low performing leaders who don't believe it should be them working hard to achieve results. We must do our best, and be our best to achieve results for everyone we are involved with…no matter what!
When I worked in London as an engineering technical manager, I was at mid-senior level. I also had the role of deputy head of engineering at the same time.
2. Opportunities To Develop Your People
During my time in this role I was asked along with the other mid-senior engineering managers to form a team, and work on a project called "Maintenance, Planning, Resource, Model" or "MPRM" for short. It was a great opportunity for all of us to raise our profiles within the organisation.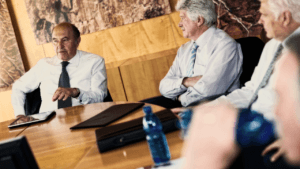 But, most importantly it was a great opportunity for us to improve our maintenance processes, improve how we planned our maintenance, and develop our people.
To begin this project we met in a hotel to get away from the day-to-day business. The head of engineering and head of production met with us too (our bosses). They explained exactly what the purpose of this project was, and the results they wanted to see.
However, they wanted the "how we do it" to be down to us. They did not tell us "what to do" or "how to do it", just what they wanted to see as a result.
This was music to all of our ears because they made us feel like senior leaders. It felt like they were handing the baton over to us. We were now taking the reins and leading the engineering department. So, when they had given us the project scope and told us what results they were seeking, they left the hotel and it was now up to us.
I was head of the engineering technical department, so anything that had to do with my department, I had responsibility for. I was happy to accept this responsibility because I knew that I could get things done and make things happen.
3. Supporting Each Other
I also knew I had the support of the MPRM team. As I say, it was an excellent opportunity for myself and the MPRM team to achieve results that were very, very important to our senior leaders.
I knew I could contribute to making our maintenance and planning of maintenance more efficient. I also knew I could help develop my people in my department.
We decided that the best way to do this would be to set up an event, and call it the "MPRM event" (or something like that). We would invite everyone from the different engineering departments. That would be technical, production, planning, materials, admin, basically the whole of engineering.
We set up the event in a hotel to get everybody away from the day-to-day as we had done with our project kick off meeting.
Everything we had done so far was planned and executed really well. Our senior leaders were really pleased with us.
The MPRM event was a two day event to ensure we got everyone there. Every person on the MPRM team had to give a presentation to the group. We presented on our own departments and what the benefits of MPRM would give us.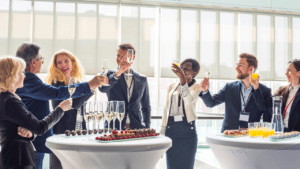 I focussed on the people development part of the project because I knew that's what they wanted to know most about. The maintenance and planning side was good, but for me it wasn't the most important. I had the belief that if you help to develop your people, then everything else would take care of itself.
Everybody in the group on both days really enjoyed my presentation and were excited for MPRM had to offer us as an engineering team.
Following the presentations and discussions, we had a social evening so we could relax and talk about the project on a one to one basis with people. I soon realised that the head of engineering (my boss) and the head of production were not happy with my presentation.
They were fuming actually. They took me aside and told me that I focussed on the wrong thing. I should be focussing on making our maintenance and planning more efficient, and then we would develop our people later.
I was "told" that from then on, start my side of the project focussing on maintenance, not development. So, I did as I was "told".
4. Listen To Others
The MPRM team would meet on a weekly basis and we would help each other set up our tasks for the week. I being the engineering technical manager, my first task was to work out how to make the maintenance instructions, and technical documents simpler.
The phrase I used was "write them so your mother can understand them." This was supposed to be a joke, but everybody loved the phrase, and that I should lead this task with that approach. This I thought would undermine our engineers, and would make it seem that they are not capable of understanding technical documents.
When I discussed this with the head of engineering, he agreed that I should take the "write them so your mother can understand them" approach. So again, that's what I did.
Looking ahead to about a month later. I had worked with my technical team every day on making the maintenance instructions a lot simpler, and we had done it. We trialed some maintenance tasks using the new, simpler instructions and the engineers actually preferred it.
The task was completed in a quicker time than before, and the quality was a lot better. Wow, I thought. After me thinking that it would undermine the engineers, it actually made them better at their job. The results that head of engineering and head of production wanted, my team was achieving.
I learned very quickly then that I needed to listen to others more. Especially my senior leaders and my own team.
So, as I said earlier, if you want to have a positive influence on your senior leaders, then do everything you can to achieve the results that they want to see. No matter what the circumstance is, do your best for them, the team and the organisation. Make it happen!
Don't keep telling people what you are going to do. Do it and surprise them.
I welcome hearing how this post has influenced the way you think, the way you lead, or the results you have achieved because of what you've learned in it. Please feel free to share your thoughts with me by commenting below.
Check out my other articles by Clicking HERE
All the best,