As a leader, you must create the environment in your own image that allows your team to thrive.
Being humble and having humility is one of the most important traits of any leader in any industry throughout the world. I have to admit; when I started my engineering career as an apprentice, I thought I was "it".
I was a bit cocky and a little bit arrogant. In fact, a lot of the younger engineers I worked with all had a "chip on their shoulder".
Before starting work in the manufacturing plant, we had to spend six months in the training school. That is where we were taught hands on technical skills and also begin our college work. I wasn't the best in the class at the technical work, but I was one of the best at the college work.
I got really good grades in our assignments and exams. I'm not proud to tell you that having these good grades definitely fuelled my ego, and I thought I was better than the other apprentices.
When we had to do team exercises, if one person was "lagging behind", then instead of helping that person, the rest of us would complain about him. This behaviour of complaining, lack of help and humility from me didn't go unnoticed, and was reported through to my company.
Then when it came to my reviews, I couldn't understand why they would think of me as a person who dismissed other team members and complained about them.
1. Seeing Our Own Weaknesses
Sometimes it's hard to see in ourselves that we have weaknesses. My weakness was my lack of humility and being a bit arrogant towards my fellow team members.
It took me a long time to realise that this was actually a weakness, another ten years in fact. But what I needed to do was to take a good hard look within myself. We all have weaknesses in life, some are easy to come to terms with and some are a lot harder.
You know yourself better than anyone else knows you, but there are things that you don't know about yourself yet. They are things that you really do need to know in order to continue in the right direction.
Knowing a weakness and coming to terms with it can have a huge impact on your life and the people around you. It can also have an impact on your work, the team that you work in and the organisation you work with. Previously I have discussed a weakness of mine that took me a long time to realise, and before I did I was unhappy.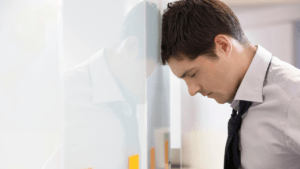 For a long time, I was my problem and I didn't know about it. One thing I have learned since discovering I was the problem is, everyone is their own problem.
What I was trying to do was to take the easy root by changing my job. However, when I changed my job I still felt exactly the same and was unhappy. Then I did the same thing again, changed my job and nothing changed. What I was doing was changing what was easiest.
It doesn't seem easy to change jobs but from what was required to change (ME), it definitely was the easiest to change. When things started to get better for me and I was feeling differently and happier, was when I started to change and I worked on myself.
2. Embracing Change Of Yourself
Embracing change does not mean change what you want, you must change what is needed.
Looking back on it now, changing yourself is a lot harder than changing your job, or anything else for that matter. It made me realise a lot about myself that I had no idea about.
How do you see yourself? The way our family, friends and colleagues see us is different to how we see ourselves. Even the way we see ourselves is not actually how we really are. We don't look deeply inside ourselves enough, and if we did we would be working on ourselves a lot more and changing more things about ourselves.
How you behave, and how people react or feel because of your behaviour will either increase or decrease the influence you have with them.
As a member of your organisation and working within your current team, what you do in that team, how you do it, how much effort you put in, if you are willing to go the extra mile or not, your level of pay; all of this will determine your level of influence at your place of work.
If you want to gain trust with the people you work with, then you will need to increase your level of influence. The same goes in your personal life too.
If you need help from people you are working with or from friends and family, then you will need to increase your level of influence with them. Hopefully you can see a pattern emerging, and that if you have influence, you have leadership.
3. Increasing Your Influence
Let me give you an example of this:
I led the engineering team at a train operating company based in London. We were the team that put together the train maintenance instructions, and were responsible for the approvals of any engineering changes, or modifications to the trains.
It was a Monday morning and the production teams had to get trains into service on time as quick and as safely as possible, so we could make the morning peak and keep the customers happy. If we didn't, then we would leave a lot of unhappy customers stranded at stations and unable to get to work on time.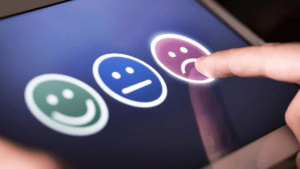 This would be very bad for the company and its reputation, and I would be getting a lot of phone calls from senior leaders wanting explanations.
So, do I do what I can to help the production teams by utilising members of my team to increase the manpower and expertise? Or, do I leave the production teams on their own to get on with it, because it's not my team's job to get trains out?
If I decide to help the production teams to help keep our customers happy, then that will increase my influence and build trust with my team, my boss and his boss.
If I decide to leave the production teams on their own and risk getting enough trains out on time to make the service, then that will heavily decrease my influence and break trust with my team, my boss and his boss .
No matter what decision I make, they will both be talked about within the engineering teams and among the senior leaders. One will be discussed positively and one will be discussed negatively. What choice would you make? To help the production teams, or leave them on their own? It's an obvious choice really.
4. Building Relationships And Trust
I made the decision to help the production teams and utilise our team as best we could. They would also help to give advice on getting the trains out into service as safely as possible. I was so pleased we helped because we had happy customers and the morale of the teams improved.
The relationships between everyone improved too, and I received quite a bit of praise from the other managers. This would increase my influence and trust with the other members of the engineering team.
I'm pretty sure you have had similar examples in your area of work too. It's examples like these that we should be striving to be every day. Increasing our influence and building trust with our colleagues should be at the top of all of our agendas, every day. It is all a decision, and we really must be making the right one.
Where are you now in your career? Do you feel that you are in the right place? If not, then what do you need to stop doing, and what do you need to start doing?
We need to take a very deep look within ourselves and realise that our problem is with OURSELVES, not with OTHERS.
Everything that happens in your life is your responsibility. If you believe that, you can change anything.
I welcome hearing how this post has influenced the way you think, the way you lead, or the results you have achieved because of what you've learned in it. Please feel free to share your thoughts with me by commenting below.
Check out my other articles by Clicking HERE
All the best,