Live for the future, not your past. Embrace change.
Organisations talk about how to embrace change a lot. It is often described as continuous improvement, and some will have a continuous improvement department. I actually went for a job in 2013 for a continuous improvement manager, but didn't get it.
Some people love when things change, but most people hate it. They run so far away from it, and hope it doesn't catch them. The thing is, it always does catch them.
1. Highly Effective Leaders Embrace Change
A highly effective leader embraces change. They see it as an opportunity to grow and continuously improve. A low performing leader will reluctantly go through change. They definitely do not embrace it, or see it as an opportunity.
Whenever a new change is discussed, you will always see resistance from the insecure, low performing leaders. Then, when the change actually happens, the same low performing leaders will do their best to block it. I have experienced this many times both as an engineer and an engineering manager.
However, I have also experienced that highly effective leaders will do the opposite. They understand that for change to happen, you need to be flexible. You need to have a positive attitude when it comes to change. They don't seek out the negatives to stop the change from happening.
They understand that if you remain positive then you can make the change happen. They also understand that you can make the change benefit you and the team, not do damage.
I really hope you are beginning to realise that the principles I am sharing are all interlinked. Every single one of them can be combined when they need to be. They are designed for to become a highly effective leader, so you can have the biggest positive influence possible on your team.
These principles will also help you to multiply your leaders influence by helping your team increase their influence. Keep this in mind throughout the rest of the article.
It is the role of a highly effective leader to lead their team through change. But, it is also the role of a highly effective leader to do the same. They can take the lead from the leader, and multiply the leaders influence by increasing their own. When they do that, they will also be helping the team to do the same.
2. Building Momentum
As the highly effective leader is increasing their influence, they are building momentum. As the momentum builds, the progress of the change also builds. Change is a very powerful way for a highly effective leader, and highly effective leader to work side by side.
It is an opportunity for them to raise the team to a new level, and is one that should be embraced.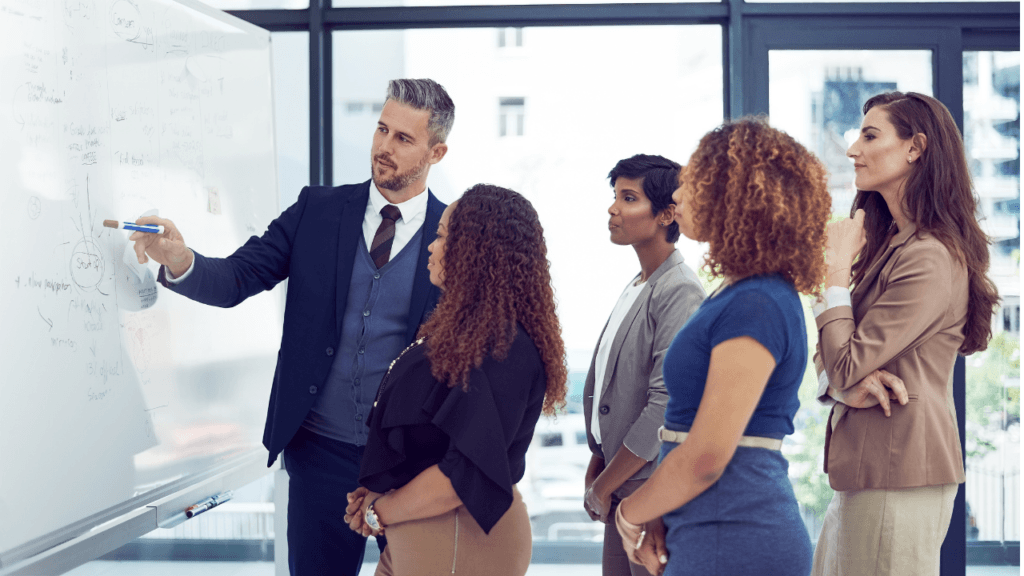 You are on the path to becoming a highly effective leader. What are you going to do when change comes around in your organisation? How are you going to embrace it? How are you going to support your leader? How are you going to help your leader lead the change?
3. How Valuable Do You Want To Become?
Keep thinking of change as an opportunity to grow. Look at change as a chance to become a more valuable leader. The most valuable leaders are the ones who lead their teams, and their organisations through all types of change. They do this every time a change comes around. How valuable do you want to become?
In the team you are currently a part of, are you a leader? Do you step up and play for the team, or do you sit on the side-lines? I can tell you, it is very boring sitting on the side-lines. You will have a much better time as one of the players on the team sheet.
How about being the first name on the team sheet? That would be really exciting. Highly effective leaders never sit on the side-lines, they are always right in the middle of the action. They lead the way when it comes to change, and will do everything they possibly can to make change happen.
Earlier in this chapter we discussed Tam from my days in Scotland, and how he changed his attitude from negative to positive. What he realised was that to be negative or to be positive is a decision we make every day. Not many people know that, but it's true.
We actually decide "Today, I'm going to have a negative attitude" or, "Today, I'm going to have a positive attitude." What decision did you make today?
When a person decides to change their attitude from being negative to being positive, things around them will start to change too. They will start to look at things differently and will attract positivity into their lives.
That doesn't mean there won't be challenges, issues, or problems, because there will…every day. But, a negative attitude will not be one of those problems anymore.
The more we can hold our positive attitude, we are breeding a behaviour that others will follow. So, they will become a lot more positive too. Especially, if we are part of a team that is full of negative attitudes.
I do my best every day to keep a positive attitude and mindset. Believe me, I find it difficult sometimes, as do a lot of other people. What I do to try to maintain positivity is; I look within myself a lot.
If I feel the urge to blame someone for something, I resist it by looking within. I see this urge as an opportunity to work on myself and discover how I can stop these urges of blame. Or, any other negative urges I am feeling.
Most people all over the world tend to look outwards rather than inwards. But, if we want to change and be positive, then we need to change. We need to start looking inwards a lot more than we look outwards.
If you are reading this, and you are a person who doesn't really like change, then don't worry. I am going to help you to think differently.
4. You Can Think Differently
I was the engineering technical manager at a train operating company that ran through East Anglia in the UK. During that time, I became part of a team who were bringing in a big change. The team consisted of depot managers, planning managers, and production managers.
We were all the same level. The change was to bring in a new model called MPRM. This stood for: Maintenance, Planning, and Resource Model.
The purpose of this change was to improve how the engineering department did business basically. It would need to involve every single person in the engineering department, which consisted of hundreds of people based all over East Anglia. So, this no small change. In fact it was huge.
The first person I approached about this change was one of my technical engineers called Stuart. He was based in Norwich. We greeted each other with a smile, handshake, and hug, as I did with almost everybody.
I said "Stuart, I am part of a team that are bringing in a huge change that is going to improve our processes, maintenance, resources, planning……everything. I am hoping you can be one of the change leaders for our team."
I could see in Stuart's face that his cheeks were becoming a lot redder. Stuart was a brilliant engineer but set in his ways, and didn't really like change.
Especially any changes that were related to his job, as he prided himself on what he did. I explained "I need your help, you're the best to lead this change for Norwich. I need someone with a positive attitude." To my surprise, Stuart replied "I would love to." I said "Thank you so much, I'll get back to you."
Stuart had a reputation of being very stubborn when it came to change, but he made the decision to be positive that day. That made me very happy. He then went on to lead the change, and is even leading the change to commission the new trains for his depot. All because he decided to change his attitude.
That's what change is…a decision.
Change is not easy, it is difficult. But is it worth it? Most certainly. If you find it difficult to embrace change, then make the decision to change and embrace it.
Try changing, you will not regret it.
How do you see reality? Do you face up to it, or do you avoid it? The consequences of avoiding reality are much worse than facing it.
I welcome hearing how this post has influenced the way you think, the way you lead, or the results you have achieved because of what you've learned in it. Please feel free to share your thoughts with me by commenting below.
Check out my other articles by Clicking HERE
All the best,