You cannot motivate frustrated teams if you don't listen to them. Listening to our people's frustrations, and helping them overcome their obstacles is how we motivate our people.
To help our people become the best people they can be, we must help them to remove the obstacles in their way. We must help them to solve their problems. However, we must not remove the obstacles and solve the problems for them.
Our role as a highly effective leader is to set our people in the right direction, and assist them on their journey. We must help them to help themselves come to solutions that will overcome their problems, obstacles, and frustrations.
One thing I have learned over the years of being a leader of teams is, the people in my teams have had a lot of frustration. I am sure you have experienced the same, with the teams you have been part of or have led. I have had a lot of frustration over the years when in work, and it is not always built up because of work.
A lot of my frustration has come from things that have happened in my personal life. For example, breaking up with girlfriends or family issues.
But, what I wasn't able to do was to talk about my frustration to a leader who was willing to listen. For years, as a leader I didn't encourage my team to talk about their frustration either.
Not because I didn't want them to, the reason was I just didn't think about it. I didn't think that it was my responsibility to listen to my team about their frustrations they were feeling from their personal lives.
1. A Leader's Responsibility
Now, I believe it is my responsibility as a leader to listen to my team about anything they want to talk to me about. If they need me to listen to them so they can get things off their chest, then I will be there.
If their frustration is with work issues, personal issues, or any other issues, I wanted to show them that I was there for them. Not just tell them. I wanted to show them.
When I changed my mindset, and I started to show my team that I wanted to listen to them, and help them with their frustrations, I found it easier to get my team's buy-in. Every person has problems to solve, obstacles to remove, and frustrations to vent.
This was my way of showing my team that I cared about their problems, obstacles and frustrations. I wanted them to know that they didn't have to try to solve them on their own. I was there for them.
I started to enjoy listening to my team's frustrations because I knew we were going to get to a solution together. The team actually got excited when they talked of their frustrations with me because they knew we were going to get to a solution too.
If you want to increase your influence with your team, and get their buy-in on any new changes or ideas, stop talking about work all the time. You need to become more personal with your team. Your relationships at work cannot stop at work. To build stronger relationships, and stronger trust, and increase your influence, listen to your people.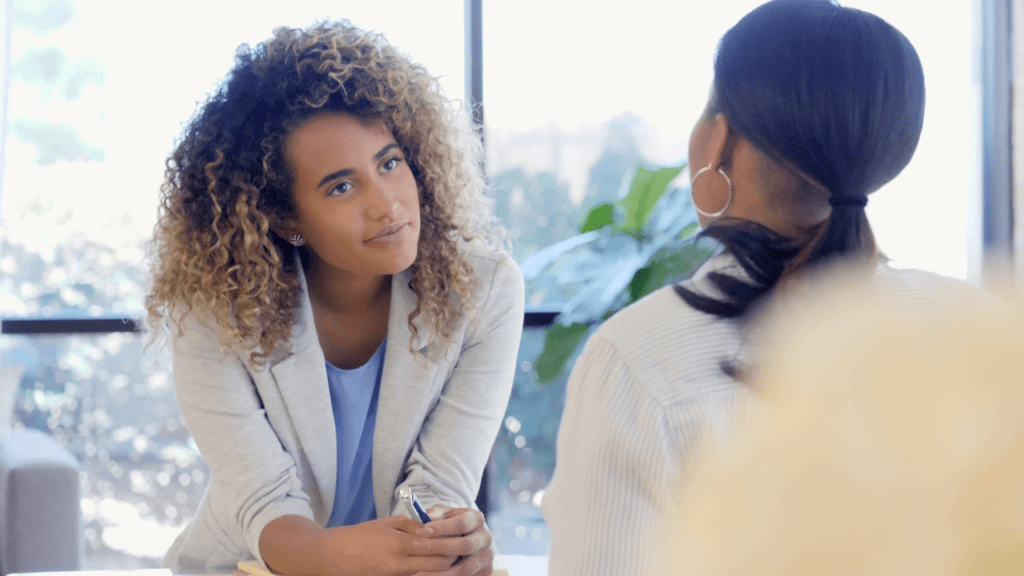 By listening to your people, and allowing them to vent their frustrations, you are automatically motivating them. Following your conversation, your team member will be motivated to go back to work, and do a great job for you and for the team.
2. Team Buy-In
When the team are motivated, they are bought-in. When your team are bought-in, it will be a lot easier to leverage their abilities and skills to improve results, and help the organisation.
If you read this section and then carry on working with your team in the same way, and not listening to their frustrations in their life, then the best you will do is communicate with them. If you change your ways, and allow the team to talk to you, and you listen to their frustrations then you are connecting with them.
It is very uncommon in the corporate world for a leader to listen to their team's frustrations. However, you are not a common leader, you are an uncommon highly effective leader.
When having a conversation with one of our team members and they are talking about their frustrations, we must be very careful to let them do 80% of the talking, and we do 80% of the listening.
That's the difference between a highly effective leader and a low performing leader when it comes to conversations like this. A highly effective leader opens his/her ears and listens. A low performing leader opens his/her mouth and talks.
When we listen 80% of the time, we are showing our people that we care about them. We are showing them that we want to help them.
I wish I would have known from the very beginning of my leadership career that listening to my team would have more of an impact than talking to them. I wish I would have known that giving my team the opportunity, to talk to me about their frustrations, would motivate them more than anything I would ever say to them.
3. Listen More Than You Talk
But, now, I am really happy that I do know these things, and that I can teach you and many others that listening is far more powerful than talking.
When it is our turn to talk 20% of the time in our conversations, we must be very careful in what we say because what we say really matters to our team. Especially when it comes to a person's frustrations and problems.
What we say can be the difference between getting our team's buy-in, creating trust and increasing our influence. Or, losing our team's buy-in, creating distrust, and decreasing our influence.
To provide you with an illustration of what I mean, I want to present you with two scenarios. One of them really happened with me when I was engineering production manager in Scotland. The other scenario is what really should have happened, but didn't.
Scenario 1. It is my daily morning brief with the engineering production team at 8:30am. I stand in front them with my presentation behind me.
I say, "Good morning. Erm…come on guys, I have said good morning to you, why aren't you saying it back? (Silence) Today's work is on the board, work it between yourselves who is doing what. I will be around to your work area at 1pm to see how you're getting on. Let's get to work guys." I walk out of the room back to my office.
Scenario 2. It is my daily morning brief with the engineering production team at 8:30am. I stand in front of them, and I hand out a copy of my presentation for everyone to see and read.
I say "Good morning guys, I want to thank you again for your contributions last week. You all put in a great effort again, and the senior leaders noticed. I have encouraged them to come to the depot to come and see us, so we can show them what we're doing.
How was your weekend? John replies, "It was great tom, I took my son to see the football. I reply, "Great, glad you had a nice time. I have printed out the workload for today and assigned each member of the team to the tasks that you have strength in.
If you need my help and assistance please don't hesitate to ask. I will be walking around to see how everyone is, so if you need to talk to me about anything, just grab me. If you want to share your frustrations with me, I would love to listen and help you. I'm here for you, so let's all have another great day."
What scenario would you rather listen to if that was your leader addressing the team at 8:30am? What scenario would your team rather listen to you say to them at 8:30am? What scenario would inspire you more?
What scenario would you have a better chance of getting your team's buy-in? What scenario would you trust your leader more from? What scenario would you find it easier to make a contribution to? The answer is easy, Scenario 2.
4. Share Your Vision With Your Team
What we say to our team, and how we share our vision to our people is extremely important when we want to increase our influence. As a highly effective leader, we have followers. Our followers will put their hand up and volunteer to contribute to our vision, and do their best to make it a success.
Our followers will already be bought-in and motivated because we have listened to them and said the right things. They make our vision their own, and make it their mission to achieve the vision.
There is one thing having a vision. It is another thing having a vision with a plan. It is the only thing when we have a vision, a plan, and we consistently act on that plan to bring the vision to life.
I welcome hearing how this post has influenced the way you think, the way you lead, or the results you have achieved because of what you've learned in it. Please feel free to share your thoughts with me by commenting below.
Check out my other articles by Clicking HERE
All the best,