Highly effective leaders know how to develop their team to be the best people, and team they can be. Low performing leaders don't know what the team is capable of, or what is required to make them the best they can be.
Before you embrace your team's potential, you must first embrace your own potential. As a leader of a team, we all want our people (or we should all want our people) to be the best they can be, and go the extra mile for us and the team.
However, if we are expecting this of our team, then we should be expecting the same from ourselves and leading by example.
1. Leading By Example And Of Service
What we need to realise is, we are in exactly the right place we should be at this moment in time. The reason we are in exactly the right place we should be is because of us, nobody else. You are the reason you are where you are.
I am the reason I am where I am. If you want to change your current circumstances then you must first start with yourself. If you feel that the results you are getting should be better, then you need to better yourself. Nobody else can do it for you.
How is your team performing at present? If they are under performing, then you are not leading them right. A highly effective leader serves his/her team, and a low performing leader actually believes it should be them to be served.
If you are not currently serving your team, and they are under performing, then you need to change your leadership style to one of service to your team.
When I ask you to "serve your team", what I really mean is help your team. When I have used the term serve in the past, a lot of people I worked with didn't like the term. So I stopped using it and just used the term help. Help and serve both mean the same thing.
To lead a team, what you are really doing is helping them. What you are helping them to do is to perform to their best, be the best person they can be, and complete their work to the best of their ability.
It should be your purpose to influence every member of your team, so that they can increase their influence with each other, and others within the organisation.
2. Embracing Their Leadership Potential
Highly effective leaders know that leadership is influence, and that everybody within their team has influence, so therefore everybody has the potential to be a leader. You just need to embrace that leadership potential you have in every member of your team.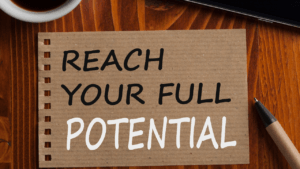 You have a team of leaders already, they just lead on a lower level to you.
You lead on a different level to your own senior leaders. Followers only follow leaders who are on a higher leadership level to what they are.
For example, your senior leaders will not see you as their leader, and usually won't follow you, so you will not be able to develop their leadership skills. However, that does not mean that you cannot influence them.
Who you are (character) is what determines what level you are in your leadership. What you know (competency) plays a part too, but a much smaller part.
For example, when you interview a person to join your team, you are a lot more likely to hire them because of who they are, not what they know. I have hired people who were not as qualified as some of the other candidates, but they knew who they were and I had that feeling.
We have spoken previously that leadership is 80% character and 20% competency. If there is a member of your team that you cannot connect with, then what and how much they know is irrelevant.
You are much more likely to achieve great results with your team, if you can build a meaningful relationship with them. If there is no trust between you and your team, then they will not give everything they have, and be the best they can be.
3. Building Stronger Relationships
For you and your team to achieve the best results possible, you must focus on strengthening your own character, and building strong relationships with each member of your team. Both as individuals, and together as a team.
Creating a relationship of trust is what's most important. With trust you will find it much easier to gain buy-in, and the team will want to do their best, and be their best for you and everyone on the team.
As a highly effective leader, it should be your mission to embrace your team's potential, and this means developing them as leaders. When you have built strong relationships, and the team are performing well in their day-today tasks, then you must now go that extra mile for them.
Moving beyond the job position and title and developing the team into leaders is how you continue to build those strong relationships.
Your team will follow you because they want to. They will feel the importance of working on and developing their leadership. They will understand how to influence others as they are becoming highly effective leaders, just like you.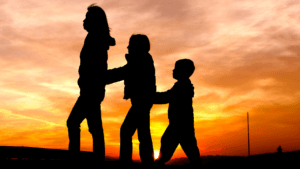 Teaching and developing your team in their leadership is what will be remembered. When doing this you are positioning you and the team to be the most successful you can be. When you are in this position, you have the potential to achieve the best results you can.
4. Raising Yours And Your Team's Level
We discussed leadership levels in a different article. As you are developing your team into leaders, your leadership level will also be raising higher. As you and your team's leadership levels increase, your results will continue to improve. So the answer to the question, "How do we keep improving our results?" is, raise your leadership level.
As you are going through my articles, and putting into practice what you are learning, you are automatically raising your leadership level. As you teach your people what you are learning from my articles, your team's leadership level will be raising, as will yours even more.
So, think to yourself and discuss with your team, what results do we want to see? Do we want to have good results, great results, or amazing results?
You know what you need to do, just keep raising your own leadership level, and help your team to raise their leadership level too. Highly effective leaders strive to achieve amazing results with their teams.
To achieve the best results possible, you need to go further than what is required. You and the team need to go the extra mile for each other, and for the organisation.
But first, you need to become the best leader you can be, and your team need to become the best leaders they can be. As long as you keep working to your best, you will achieve the best results possible.
However, for you to have a team of leaders, who are the best people they can be, you need to keep investing in them and developing them. As I said earlier, they will feel your investment, and they will feel different when they are being developed.
It is the feeling that will be remembered, not just the fact that you have invested in them. It is this feeling that the team will want more of, and that you will also want more of. So, to keep getting that feeling, keep developing.
Having a leadership position is one thing. Moving beyond the position is another. Developing your people to be the best they can be is the only thing.
I welcome hearing how this post has influenced the way you think, the way you lead, or the results you have achieved because of what you've learned in it. Please feel free to share your thoughts with me by commenting below.
Check out my other articles by Clicking HERE
All the best,