To climb the ladder, you can't be the one with your foot on the bottom step
To be an engineer for example, you need to have certain qualifications, and regularly be assessed against engineering competencies so that you are still deemed safe and competent to work. However, what an engineer or any other role in any other industry is not assessed on is our character. Leadership is about CHARACTER!
When going through our competency assessments or exams so that we gain the qualifications to be whatever it is we are working towards, it is all provided for us. We also have the help we need to be successful in that area. That is not our responsibility to provide.
1. What Do We Have Full Responsibility Over?
But, what we do have full responsibility for is our motivation, drive, positive thoughts, inspiration and determination to pass the exams and complete the assessments.
I don't know many people throughout my career of 21 years who have ever been fired, I am one of those people. There have been times early on in my career when I probably should have been fired, but I was let off and given another chance on a couple of occasions.
When you think about it, can you imagine being hired for a job by a person or company, and then later be fired by the same person or company? One minute you are on such a high from getting a new job, and the next minute you are on such a low from losing it.
Let's discuss why people get fired from jobs, but also let's discuss why they get hired in the first place.
Whenever I have hired anyone in my previous roles, it was to do a job. I wanted to know "what" they knew, or what competencies they had. This is usually why people are hired, but there is so much more than just knowing what to do when hiring someone.
The criteria that is usually considered when hiring someone one is:
A great resume or curriculum vitae (cv)
The right qualifications to do the job
The right skills that match the job description
Answer the questions in the interview correctly
Good references
If the person can match the above, then that is when they are usually hired.
Then, when they are hired and they have been in the job for a good while, they either assure their leader that they can do the job or they can't. It's very rare that the people we hire cannot do the job.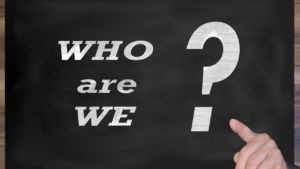 However, what we also find out about the person we have hired is their character or who they are. We learn this by how they act, who they associate with and what decisions they have made.
Sometimes after a while in the job, we may find that the person we hired would be better suited in a different role, but that is not firing or demoting. It is more of just a side step in their career. This happened to me a few times, and it worked out for the best.
So, the reason for the side step is not an issue with what they know, it is more of what they don't know. Obviously, they can learn what they don't know but depending on the size of the team and the job, it can be better to move them into a different role.
2. What Is The Problem?
So, as I stated, the problem isn't with what the person knows. When it comes to firing someone, the problem is something else; CHARACTER!
When it comes to getting fired, it's not "what we know", it's not "who we know", it's "WHO WE ARE". 9 times out of 10, our character is what gets us fired.
In my career, I have had to fire 3 people. The reasons I had to fire these people are as follows:
When things didn't go their way, they dealt with things very badly
When I tried to implement a change, they did not embrace that change
They would rather be part of the problem than part of the solution
They didn't treat me or the rest of the team well or professionally
They liked to talk about me behind my back in a very negative way
They didn't like me giving credit, as they thought it made them look bad
When they showed up to work, they were usually late
They were usually late for meetings
They didn't like to help with ideas or bring any of their own ideas to meetings
They were always looking for me to tell them what to do rather than use their own initiative
They didn't show any leadership or a will to help others
They talked the talk, but didn't walk the walk
As a team, the meetings that we usually go to are to be informed or advised about what's happening. But, I would always encourage my teams to bring their ideas, and I would listen. I would listen to understand, not to reply and talk over them.
Business is not business, business is people. Businesses do not fail, people fail. Businesses do not succeed, people succeed
3. How Do We Ensure We Remain On The Right Path?
So, from the reasons above of why I fired my 3 people, what can you do to ensure you don't behave like them? What can you do to ensure that you remain on the right direction on your journey? What can you do to ensure you are striving towards a successful career and life?
You must learn and implement what I am sharing with you, and continue learning from other great leaders.
Leadership is not a noun, it is a verb. Leadership is action, it is moving, so you cannot stand still when it comes to your leadership. Your influence is either increasing or decreasing, it is never still. The only way to ensure your influence is increasing depends on your character and every decision you make, every day.
4. Leadership And Character Development
I've never worked with a company who train their teams on leadership development, or character development. When it comes to the people, the only training they have ever gotten is competency based training so they can do their job a bit better.
To me, that is not good enough. The team members need leadership development just as much as any supervisor or manager.
This has been the norm for years, so it doesn't mean that the company you are working with is a bad company, or they have bad leaders.
Hopefully, the company you're working with has provided you with leadership books or personal growth books. If that is the case then they do care about developing your character and your leadership. If you thank your leader for providing you with these books then that will definitely increase your influence.
On the other hand, help your company if they did not give you these kinds of books, or they don't provide leadership development for their team members.
By sharing leadership and personal growth books, you will be recognised by your team, your boss, their boss, and even their boss as a leader. Share the principles you have learned from this article and my other articles, and help the people who don't understand.
This will increase you influence tenfold, and the company may even follow your lead to bring in leadership development for the people and beyond.
If your company eventually invests in leadership development and character development for their people, then they will attract the best leaders and people all the time.
Your decisions determine how your life will end up. To create the life you want, you must make the right decisions
I welcome hearing how this post has influenced the way you think, the way you lead, or the results you have achieved because of what you've learned in it. Please feel free to share your thoughts with me by commenting below.
Check out my other articles by Clicking HERE
All the best,