Do you want to master your emotions, or do you want to be mastered by them? It is your choice.
Have you ever noticed or looked into why people get fired from their jobs? I have both researched this and witnessed it on 3 different occasions. The main reason people are fired from their job is not because of their competency (what they know), it is because of their character (who they are).
So, basically they are fired if they either behave negatively, have a bad attitude, can't control their temper, or, aren't trustworthy.
1. Character
However, when these people are hired, they are hired because of their competency (what they know). So, it would make sense to help our teams build on their characters at work. That way, they have less chance of being fired. It would also show our teams that we do care, and that people's emotions are important to us.
Emotions are important because within a team, one person's emotion can infect the whole team. Especially if that is a negative emotion. When I was an engineer and part of a team, negativity was very common.
A negative attitude only had to come from one team member, and suddenly everybody had a negative attitude. It seemed a lot more difficult to infect the team with a positive attitude.
You can witness this for yourself.
When you are next in work and you are in the break out area, try to listen in on a group's conversation. Listen out for what the general mood of the group is. Is it positive or negative? It will most likely be negative because negativity is a lot more contagious than positivity.
Do the same thing when you are part of a meeting. What is the atmosphere like in the meeting? Is it positive or negative? Make a note of it, and see if there is a common theme between the different meetings you go to.
When you are part of a group discussion, or in a meeting that is mostly negative, do your best not get dragged into the negativity. This is not easy to do, but it is imperative for you to remain on the right path to becoming a highly effective leader.
2. Negativity Or Positivity
If you become a negative person in your workplace then you will have a huge impact, but the wrong impact. You will infect others with your negativity. You will hinder your chances of new opportunities. You may not receive a pay rise. You most certainly will not be promoted. Most importantly, your influence will decrease.
When a highly effective leader is part of a negative group discussion, they either remain silent, or they try to infect the group with positivity. So, try to do the same and bring positivity into the conversation, or just remain silent.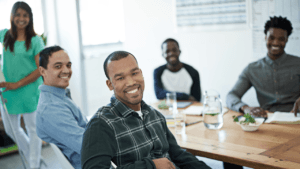 Observe everyone in the group while the negative discussions are taking place. Spot who the ring leaders are. It is highly likely that they are low performing leaders, as this is a very common trait of theirs.
Over the years of working in the engineering industry, I always found that the most negative people were the ones with the loudest voices. Do you find that to be the same in your industry too?
They shout the loudest because they want to bring everybody around them to their level. They enjoy being the ring leaders of negativity. They want everyone to be just as low performing as they are.
I've tried to spread a positive message among teams throughout my career, whether I was the leader or not. A lot of the time, my positive message was ignored, or replaced by a negative message. Usually the negative message would come from the low performing leaders.
Highly effective leaders are sadly among the minority in the workplace. So, don't get discouraged if you are outnumbered by low performing leaders. Keep spreading your message of positivity. It is times like this that you will truly be building up your character.
3. Other Emotions
Emotions such as anger and frustration cannot come out at the same time as a positive emotion. When you are positive you are pushing anger and frustration away. When you are frustrated and angry, you are pushing positivity away. Overcome anger and frustration, and remain positive.
In the early days of my career when I was in my 20's and started studying leadership, I would do things that would keep me positive. One of those things was to go onto social media and join leadership groups. I wouldn't join so I can chat every day.
I would join with the idea that I could read the positive stories from leaders. One day while reading these stories, I came across Zig Ziglar. He posted a picture with a quote on it that read "Do something today that your future self will thank you for." I loved that quote.
So, what I did was print this quote off and stick it up on the notice board in the office I was working in. I was working for Liverpool's train operating company at the time.
It remained up there for as long as I worked there, which was 6 years. I was searching through these groups on a daily basis for more positive quotes. I remember one from Simon Sinek which said "True strength is the courage to admit our weaknesses." Again I loved this quote.
But, instead of putting it on the notice board, I emailed it to everyone in our engineering team. Some people laughed, but most replied to me saying thanks. So I continued to email our team similar quotes from the groups I had joined.
Among the team you are in at this very moment, what is the general mood of the team? Are they constantly negative or positive? What is your general mood when you are at work? Are you constantly negative or constantly positive?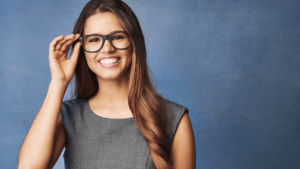 I have worked with many negative and low performing leaders, but none more so than when I worked in Edinburgh. I was engineering production manager for Scotland's train operating company in 2011. There was one particular person whose name was Tam (His real name is Tom, but in Scotland they say Tam).
4. Changing Attitudes
He was a very hard worker but he was often frustrated and angry. His attitude was very negative towards his team leader, me and his teammates.
I sat him down to discuss this with him. He told me he was frustrated and angry because he felt nobody would listen to him. He told me about some of his ideas, but he felt he wasn't able to share them because nobody would take any interest.
I asked Tam how he knew that nobody would listen to your ideas. He replied, "I don't know it for sure, but I just know." He felt that his team wouldn't listen, so he was just assuming.
I told him to give it a try with his team leader, to share one idea with him. Then, I printed off the Zig Ziglar quote "Do something today that your future self will thank you for." He laughed as I expected, but he took it with him.
When our conversation finished and Tam went back to work, I know he was thinking differently. He was thinking of why he hadn't shared any of his ideas. The truth is, he wasn't angry and frustrated at his team. He was angry and frustrated at himself. But, his negative attitude was pointing the blame towards his team.
The next day, Tam approached everyone with a smile and a hello instead of a frown and a growl. He was intentionally positive all day. It was hard, but he did it.
The next shift that Tam was working, he asked his team leader if he could have a word. He shared the idea of job swapping within the team. He thought by doing this, it would develop the rest of the team to become better engineers as they wouldn't be doing the same thing every day.
It would also improve teamwork, build relationships, build trust and make the team happier.
His team leader then came to me with Tam's idea and I said "Go for it!" So that's what they did, and it worked.
Tam's idea helped build the morale of the team, and they showed their gratitude by taking Tam out for a beer. Tam's attitude totally changed. He was smiling a lot more, and he was no longer angry or frustrated. His positivity shone though and he became a highly effective leader.
If your team's morale is low and nobody is doing anything about it, take the responsibility to improve it yourself
I welcome hearing how this post has influenced the way you think, the way you lead, or the results you have achieved because of what you've learned in it. Please feel free to share your thoughts with me by commenting below.
Check out my other articles by Clicking HERE
All the best,