To change your life, all you need to do is make a decision. What decision are you going to make?
Have you ever thought to yourself "How did I get to where I am today?" I do it quite often, and the answer to that question is YOUR DECISIONS. We make hundreds of decisions a day, and its human nature for us to think to ourselves "If I didn't make that decision all those years ago, my life could be so much different."
Thoughts like that bring up so many different emotions, but mainly regret, and if we continue to keep thinking this way then we are never going to be happy.
So, a way to change this is to stop thinking backwards all the time and think forwards to your future. Obviously, we can't see the future, but we can determine our future by being creative.
It might be a bit difficult to take in just yet, but I assure you we can create our own futures. I'll give you an example by using my overtime issue that I had in Scotland.
There are a number of options I could take that are based on my decisions and will help me determine a different future for myself.
I was told with one day's notice that I needed to cancel my plans and cover my teammate in the production management team at the weekend. If I don't think before I react to this then I would have decided to get mad and upset.
1. What Future Are We Creating For Ourselves?
The future I was creating for myself would be one of: resentment from my teammates, disappointment in my boss, reducing my chances of future opportunities, and most important having a negative influence and breaking trust with the wider engineering team.
By making that decision and not thinking before I act, I could be encouraging others in the engineering team to act in the same way. Remember, we are always being observed and we are all role models, and by encouraging others to do the same would make me a very poor role model.
And, it probably wouldn't be a one off either, this type of behaviour would go on for weeks and months. I have witnessed this in many other team members and in their leaders too.
This would not go unnoticed by my teammates and of course my boss, and would have a very negative impact on our relationship.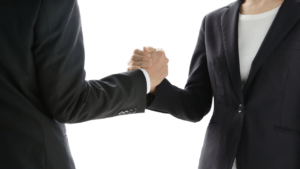 However, it would have a positive effect on my relationships with the engineers because I am sub-consciously encouraging them to behave in the same way, which actually is completely negative.
This behaviour by me could also have a very negative impact on our work output, and we would be letting down our customers at the train stations. That would damage the company's reputation and we would also lose profit. What a future I have created for myself, my team, my boss and the whole organisation.
2. Do We Think Before We Act?
What if I was to really make an effort to THINK before I ACT? I would think about the team, the bigger picture, and I would definitely not be upset because the rest of the team are in the same boat as me. They would probably do the same for me too if I booked annual leave on the weekend.
Keep that in my mind "they would do the same for me". By behaving in this way, the future I was more than likely creating for myself would be one of: happy teammates, happy boss, increasing my chances of future opportunities and perhaps increase in pay.
I would also be increasing my influence and building trust with the wider engineering team.
By increasing my influence with the wider engineering team, this would also include the leadership team, as this kind of behaviour would not go unnoticed.
I would be sub-consciously be encouraging the engineers to behave in a positive way by being a positive role model to them, and with them following my example, others can follow their example.
With this type of positivity flowing through the team, work output and production would increase, our customers would be happier, profits would be up and the reputation of the company would be intact. Now, what a future I've created for myself, my team and for the organisation.
3. The Importance Of Our Decisions
Can you see the impact that just one decision can make on the world around you? Can you see the importance of our decisions, not just for ourselves but for the people closest to us?
Another decision I could have made would be to resign from my job because I was adamant I didn't want to work the weekend, and again not thinking before I acted. We can all make that decision if we want to.
Nobody owns us, we can make whatever decision we want, when we want and how we want. But, what we must consider are the consequences to that decision, and how we would deal with them.
If I resigned on the spot and just walked out of the company without working my three months' notice, then that would have a huge impact on my future career. My boss would most certainly give me an unpleasant reference.
If I resigned through the proper channels, discussed it with my boss, got another job offer and went through HR correctly then my future career would still look bright. I could also leave on pretty good terms and not "burn my bridges."
Obviously resigning from a job because you didn't want to work the weekend is a bit extreme, for me anyway. But hopefully you see the point I am trying to make when it comes to making decisions and creating a future for yourself.
We are actually creating our future right now, without even thinking about it by making the hundreds of decisions we make each day. It's powerful to realise that if we think before we act, we could actually create the future that is best for us consciously rather than sub-consciously.
4. Taking Ownership For Our Decisions
What we must do when thinking of the decisions we have made in the past and the ones we will make in the future is take ownership for those decisions. Every decision you have ever made has been of your own accord, nobody else's.
That is why you are where you are now, and where you are now is the exact place you should be. If you think you shouldn't be where you are and you should be in a different place, then you would be there. Take ownership for where you are now, think before you act and you can create the future you want and deserve.
Taking ownership for your decisions isn't easy but it is absolutely imperative that you do, if you want to move in the right direction for your career and life. You have nobody to blame but yourself for your decisions.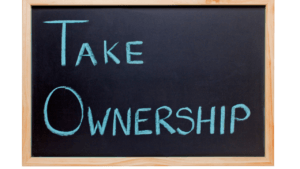 If you put the blame onto somebody else for where you are now, it will not improve the situation. Nothing that the person you have blamed will improve where you are, only you can do that.
In the world of business, you often hear in organisations that there is no blame culture. But, the fact that they have to state that there is no blame culture tells me that there is a blame culture. If there is no blame culture, then why even mention it?
Part of your role as a leader within your team is to ensure there is no blame culture. And, by you taking ownership for every decision you have ever made and will ever make will be noticed by your peers and boss, and shows good role model behaviours from you.
This will also increase your influence with the team and the wider teams in your organisation. It will also build up trust with them. If the rest of the team take ownership for their decisions too, then that will eliminate the blame culture forever.
Being part of a team in your place of work is not easy, especially if you work with strong characters in your team. It's even harder when you want to progress and improve and win over those strong characters with your ideas and ambitions.
But, hopefully it's really enlightening to you that the only person who can make things better or worse for you is you, based on what decisions you make.
If you can get this principle over to your strong characters in the team so they can see it too, hopefully it will be enlightening to them. This could be the start of your leadership journey with them.
When you're on your leadership journey, always remember that the hardest person to lead is yourself and that you are where you are because of you. So, if you want to create a better tomorrow for yourself then you have to start making the right decisions for yourself today.
Think about the decisions you made in the past and understand how those decisions got you to where you are now. When you have that understanding don't dwell on those decisions because that will hold you back.
Be excited for the decisions you are about to make to create your future and the exciting leadership journey you are about to embark on.
To improve our situation, we must therefore improve ourselves first. Not the other way around
I welcome hearing how this post has influenced the way you think, the way you lead, or the results you have achieved because of what you've learned in it. Please feel free to share your thoughts with me by commenting below.
Check out my other articles by Clicking HERE
All the best,