It is extremely difficult to be in total control of our emotions. One minute we can be positive and the next we can be negative.
When we look at ourselves in the mirror, do we like what we see? In my life, and I'm sure in yours too, we have acted on certain situations before thinking about it. Then by acting this way, we have either ended up in trouble or we have regretted our actions.
1. The Importance Of Thinking Before Acting
As a leader of a team, it is extremely important that we think before we act, especially when we are working in safety critical environments.
In 1999 when I started my engineering career, I wish I would have learned to think before I acted. Especially in situations when I knew I needed help, and I acted on instinct rather than thinking about the task before I started. I had a lot more to learn than what I thought.
When it comes to making a decision on what action to take in a situation, we can either act without any thought at all, or we can have a good think about what action to take. Then following that thought, we can make a decision on what action to take.
If I would have known back then to think before I acted, I would never have caused thousands of pounds worth of damage to a surface grinding machine. I would also never have caused hurt to some of my ex-girlfriends, and I would never have said the wrong things sometimes and caused hurt to people who were close to me.
Nowadays, I really work hard on my reactions towards people or when working on something. We all have the ability to choose our reactions to absolutely everything we encounter. We should always try and control ourselves, no matter what happens to us, especially in the workplace and when we are with our teams.
2. Being In control Of Ourselves
Being able to control yourself and thinking before you act shows good leadership, and as we are being observed by everyone, it will be noticed positively.
Human Beings react to situations in their own way. If you are already a person who embraces change and wants to make a difference, then you are highly likely to always think before you act.
If you are like I was a good while ago, and react on only how you feel then you are highly likely not to think before you act. This will probably end up in regret for you.
An example of this is when I worked in Scotland as a production manager for their train operating company in 2011. I was part of a five man team of production managers on shift, and we did dayshift (0700 – 1500), backshift (1500 – 2100), and nightshift (2100 – 0700).
The shift patterns included weekends and could be quite complex. Along with working shift, we did overtime to cover each other for annual leave and sickness.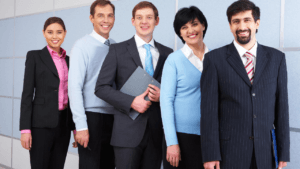 When I wasn't on shift at the weekends, I would always try and plan something to do. Whether that was going back to Liverpool to see my family, or sightseeing around Edinburgh. I tried to make the most of the days off I had.
However, 50% of the time, I had to scrap my plans for the weekend because it would always fall on my shift turn to cover one of the other managers in my team. They would always book annual leave on the weekend shift, and I would have to cover it.
I was only ever told the day before too, no notice at all. Whenever this happened, it really did make me mad and upset.
It might seem strange that I was told I had to cover my teammate on overtime, because that would mean more pay for me, but my reaction to this was to get upset.
I was not thinking before I reacted, I just felt that this was unfair on me so I reacted in a negative way. I was not thinking about the team or the company, or that covering a teammate would increase my influence and my trust with the team and my leaders. I was being selfish.
3. Thinking About Others First
A few months after I started this role, I started studying leadership and tried to work on myself to be a better person and make a difference every day. So I was really disappointed in myself by reacting this way.
I should have been thinking about the team, I should have been thinking about my teammate who had made his plans before I did, and I should have been thinking before I acted. Instead, I reacted in a way that I thought the team were against me and that my teammate was booking annual leave on purpose to mess up my plans.
Again, this was disappointing and when I thought about my reaction later on, I was very upset with myself.
But, instead of remaining upset with myself, I quickly learned from that mistake and would try my best never to react that way again. I can't remember a time since then that I have reacted that way, but nobody is perfect.
I still have to work hard to think before I act in those situations. Opening up about this to you and others does help, so I encourage you to do the same whenever you're in a similar situation.
If you continue to read this article and my other articles, and implement what I am sharing with you and do things differently, then your life will be different. Especially in your current position at work, and as part of the team, you will start to see differences in the team's results and behaviours.
When I have implemented these principles, I have seen differences in my career and in my life. It has not been easy, and it won't be easy for you. However, if you put in the effort and work on yourself through what I am sharing then you WILL see differences for the better.
You will also see differences with your team, your organisation, in family and friends too. Talk about them with your loved ones and encourage them to do the same. You can DO IT!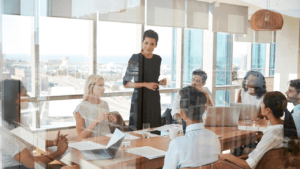 As I have stated before, it is common sense that we need to work on ourselves and improve. However, this is not commonly practiced, and that is why it takes a lot more effort than it should to make those changes to improve.
4. Who Influences Our Behaviours?
When people react negatively to things that happen to them, they have no idea that the only person that is making them angry and upset is themselves. We all have a decision to make when it comes to how we feel, and it is only ourselves who can influence and ultimately decide.
I have thought, and I'm pretty sure you have thought that a certain person you associate with has made you angry or upset. That simply isn't true, you and I have decided to let whatever action that person has taken let us get angry or upset. It is all a decision we have to make on how we feel.
When discussing my issue earlier regarding the overtime up in Scotland, how would I react differently if the same thing happened today?
Well, who makes me wake up in the morning? ME. Who makes me leave home and go to work? ME. Who decides to come to work with a positive or negative attitude? ME. Who decides to react to an overtime issue in a positive or negative way? ME.
These questions are all decisions for me to make, nobody else whatsoever. So, today I would understand that I had to make these decisions, and today I would make the right decision to be positive.
Making the decision to be more positive when coming to work, thinking before I acted, and deciding to react positively would improve the impact on my boss and my team. Being more positive would increase my influence, trust and also improve how people would talk about me.
If I was to behave and react negatively then my influence and trust would decrease, and people would talk about me negatively, which would be bad for my advertising.
So, the next time you wake up in the morning to go do work, what decision are you going to make? Will you react positively or negatively? How about when you walk into work and address your teammates and boss, what kind of attitude will you decide to have? Ensure you make the right decision.
If you want to have an easy life, then work hard. If you want to have a hard life, then take it easy
I welcome hearing how this post has influenced the way you think, the way you lead, or the results you have achieved because of what you've learned in it. Please feel free to share your thoughts with me by commenting below.
Check out my other articles by Clicking HERE
All the best,