Making decisions can be difficult. It is much better to decide to do the wrong thing than decide to do nothing. However, as a highly effective leader, I know you will decide to do the right thing.
When I took my first leadership role in 2009 as a project manager, I wasn't studying leadership or reading leadership books straight away. It took me about 10 months before I took the time to start studying leadership principles.
I wasn't much of a reader, and I was still doing my masters in engineering. The attitude I had then was to try and do as little work as possible in my free time, just do what I needed to get through university.
1. What Is Leadership?
Back then, before I started studying leadership, I thought to be a leader you had to have authority and be respected by everyone. How wrong I was. It wasn't until I started reading and studying leadership that I realised that it was me "the leader" who must serve and respect the team.
A lot of the leaders I worked with were good but they were not students of leadership. People followed them, but mostly because they had to.
I've now been a student of leadership and personal growth for 11 years. I have read lots, and lots of leadership books, took online courses, took physical courses, workshops, spoke on the subject, and I have written my own E-book on Leadership and Influence, and personal growth.
Over this time I have led teams and mentored individuals, and I believe I am the right person to help you become a highly effective leader.
By writing this and my other articles and telling you stories that happened while on my leadership journey (which I am still on), my motivation and purpose is to inspire you. I want to motivate you to view leadership and personal growth differently than you did before.
My goal for you after you have read this article, is to take leadership and personal growth a lot more seriously, and work on these areas in your life every day.
2. Giving And Gaining Respect As A Leader
How much do you respect your team? How much do they respect you in return? Do you believe that you should respect your team? Or, do you believe that it is you who should be respected only?
Previously we discussed character, and that you must lead by example through character-based leadership. It is how much character you have that determines how much influence you have.
It is how much influence you have that will determine results. Competency plays a part in results, but only very little. That is why we need to work on our character every single day, because character doubles our competency.
With character and influence comes respect. Respect for the people you lead is the beginning of how you influence the people you lead. The more respect you have for your people, the more you can influence them. However, respect starts with your character.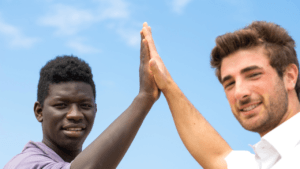 The following example is a story of how I worked on my character, and by doing that how I overcame quite a big obstacle. In this story, I needed to control myself a lot more.
3. Working On your character As A Leader
If you can control yourself in any situation then that is the right thing to do. If you are doing the right thing, then you are doing the best thing.
In 2019 when I was a senior engineering consultant, I took on a project to deliver an overhaul of two London Underground fleets. This would include leading a team of nine engineers, and a budget of £870k.
The duration of this project would be for two years, and I would be working alongside leaders from the London Underground company.
When the project started, I met with the London Underground leaders and discussed how this project would go. There were a lot of options on the table, mainly on where we would be based, what days we would visit the engineering depots, and who would be doing what task and when.
These were only options at the time, and nothing was confirmed. So, we agreed to keep these options confidential until we had a confirmation.
The week later, I met with the nine engineers I would be leading. Four of them were contractors and the other five were permanent employees and worked for the same company I did.
It was good to have a mix of contractors and permanent because I wanted to the contractors to share their experiences as they had worked in a lot more places than the rest of the team (including me).
I arranged one to one's with the team first so I could start to build relationships from the very start. My first one to one was with a contractor called John.
4. Asking The Right Questions
My first question was, "How are you feeling about working with us and London Underground on this great project?"
His reply to me was, "If you think I am going to be sitting behind a desk all day looking at spreadsheets, you've got another thing coming. I don't think you've ever managed a project like this before, have you?"
I couldn't believe it. This was my first encounter with this guy. I was trying to break the ice and he was so angry right from the beginning of the conversation.
I knew I had to respond to him in the right way. I couldn't reply to him in an angry way too and ask him who he thinks he's talking to. That would have made it a lot worse.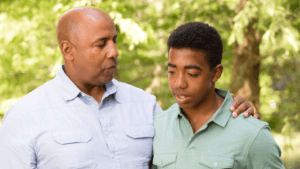 So, I just remained calm and controlled, and I asked, "Where is all this anger coming from, and why do you think you will be sitting behind a desk all day looking at spreadsheets?"
That initial response to him didn't make him any calmer, in fact he became a bit angrier. But I knew that if I became angry then there would be no way of building a relationship, and increasing my influence with John.
To be a highly effective leader, then self-control is paramount when it comes to confrontations like this. Especially if the other person cannot control themselves.
Anyway, the conversation continued and I asked him some probing questions to try and find out why he was so angry, and why he thought he would be looking at spreadsheets all day.
The conclusion was that he had spoken to one of the London Underground people, and they had heard a rumour from my initial conversation them that my team will be office based, and there wouldn't be a need for us to do any real engineering.
So, when we said to each other that we will keep our options confidential, someone (and it wasn't me) didn't keep to their word, or he didn't listen very well.
I told John that the reason we wanted him in my team is because he had the most experience of working as a contractor with London Underground, and that his engineering ability was excellent. I assured him that we needed him most.
I promised him that the rumour he had heard was untrue. I actually said to him that if London Underground is a place for rumours then I would want to leave and work with someone else. There was no respect for the people if one of their leaders was spreading a rumour.
While carrying on this conversation, John became a lot calmer and we began hitting it off.
The next day, John's attitude was great and he helped me start the planning process for the project.
During my career and lifetime, I was not always the best at controlling myself in situations like this. If someone was angry towards me then my reaction would be to get angry back at them and get nowhere.
However, by studying leadership and personal growth, I learned self-control through building my character every single day, and having respect for everyone I came into contact with. It is a highly effective leader's character is how they resolve situations and overcome obstacles.
There are lots, and lots, and lots of excuses why a person cannot do what they want to do. However, to do the thing they want to do, they only need one reason.
I welcome hearing how this post has influenced the way you think, the way you lead, or the results you have achieved because of what you've learned in it. Please feel free to share your thoughts with me by commenting below.
Check out my other articles by Clicking HERE
All the best,