Highly effective leaders know the leadership process. They know how to take their team through this process, and they know that the process is slow. To take each individual member of your team through this process, you must understand them and respect them.
In the company you currently for, or the business that you run, do you get buy-in from your people when you implement new change, or new ideas? If you do, then well done and keep going. If you don't, do you know why? Or, are you still trying to figure out why?
1. Respect
The answer to this is…your people do not feel that you or your leaders respect them. When I say respect, I don't mean letting them be involved in projects outside of their day-to-day operations.
I don't mean giving them a twice a year objective review and then giving them a 2% pay rise. That is not respecting your people.
When leaders are giving 2% pay rises, and allowing their team members to work on different projects, they are doing their best to keep their people happy. They are trying their hardest to stop their people from leaving the company.
Highly effective leaders, and companies that are led by highly effective leaders do something different. They respect their people whole heartedly. How do they do this? When it comes to improving policies, procedures, and processes, they listen to their people's ideas first.
They take them onboard, and try to implement the best ones. But most of all, they show their people respect by deliberately developing them, and helping them in their personal growth.
So, when you go back to work and are with your team, what are you going to focus on? Are you going to focus on how to get better results? Are you going to focus on the numbers? Are you going to focus on how to make your leaders happier? Or, are you going to focus on having respect for your people?
The decision is yours. I hope you make the right one for you, your team, and your organisation.
When I talked about my engineering director Kevin earlier, he was a leader that respected his people. He respected me by deliberately developing me. So from that development, and respect, how did I repay him? I worked a lot harder to get the best results on my projects.
2. Going The Extra Mile
I went the extra mile by working more hours. I helped out with projects outside of my area. I did what I could to help him and the team when developing others.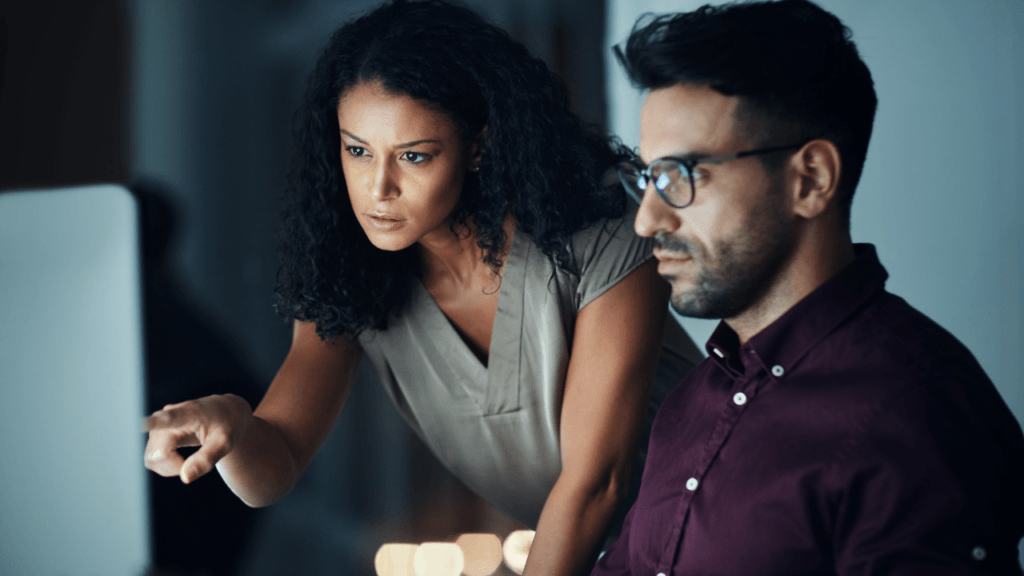 So, when you focus on developing your people, and showing them the respect they deserve, your people will start to feel different. When they feel different about you and the company, they will go the extra mile. They will do their best to improve results in their area of the business.
They will do their best to help others where they can. They will talk about you and the organisation they work for in a more positive way (word of mouth advertising). They will live and share the values that you have shared with them. In other words, you will have put them on the right path to becoming leaders.
However, even though these things sound great and these changes can and will happen, be extremely careful not to go about developing your people in the wrong way. By that I mean, make sure you focus on the person or people.
Do not focus on the result of; going the extra mile, more productivity, more word of mouth advertising. These results are a natural reaction and by-product from the development work you do with your people.
Like I said earlier, "Leadership is not a race, it will not happen overnight. It is a slow process, it is a lifelong journey". Do not carry out development to your people. Carry out development with your people.
Your people will know the difference between having development done to them, and having development for them. The feelings of both are much different.
3. Development
When people feel that you are carrying out development work to them, the natural reaction or by-product of that is negativity, or refusal to accept what you think you're trying to do. Some people can react with hostility.
For example, a colleague of mine in 2001 actually head-butted his line manager because he felt manipulated. He was fired on the spot as you can imagine.
Another example is when I went on the three day leadership course in 2009, which we discussed earlier. When we were on the course, we felt motivated, everything sounded great (even though it wasn't) and after the three days, we were new leaders.
But, that couldn't have been further from the truth. The day we set foot back into the maintenance depot, everything went back to the way it was. Why was that?
We didn't sustain the motivation, and we were not encouraged by our leaders to implement any new ideas. Even the leaders went back to the way things were. So, what a total waste of time and money.
Our leaders didn't realise that when you learn something new, and are motivated by it, you have to keep working at it. They thought that now the three days are over, these new skills we have learned will naturally happen to us.
No, we needed to keep working at them, and on them, every single day. We needed to work on ourselves with purpose, every single day.
Those leaders in 2009 were low performing leaders, and had a lot to learn if they were to ever become highly effective leaders.
Low performing leaders have the exact same mentality as low performing team members. They will do just the bare minimum required so that they can satisfy their boss, and ensure that they have a job the next day.
I don't know about you, but that is very sad, and totally unfair on the team they are "leading." Their people only follow them because they have to, not because they want to.
Highly effective leaders show their team respect. They develop their team correctly, and they also encourage their team to work on themselves every single day. If they send their team on a three day course, when the team come back, the leader will sit with each individual and discuss what they learned.
4. Plan Of Action
Then they will help each individual develop a daily action plan so that they can work on their newly found skills, and keep developing them with purpose. Their team members follow them because they want to.
They show their leader respect because they feel respected by their leader. The leader and the team work together to help themselves and the team succeed.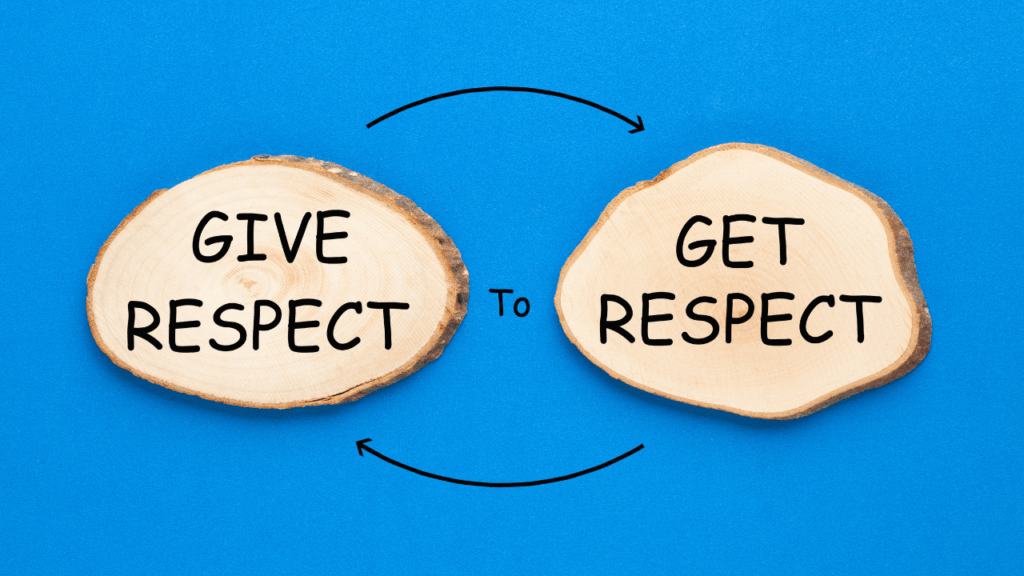 I have always done my best to help develop my teams and the people who I mentor in the area of leadership and personal growth. I have either taught the principles myself, introduced them to books they can learn from, videos on you tube, and other materials.
So that they can use these materials to work on themselves every day, and develop.
For you to become a highly effective leader, you must go beyond showing your team the ropes to get the job done. You must go beyond the 2% pay rise or the offer of working on different project.
You must show them the respect by helping them to develop. With your current team, or any team you lead in the future, accept the responsibility for being the person that is going to help your people grow and develop.
This might seem strange to you, but I started taking some of the teams I worked with through a leadership mastermind group.
The topic to be discussed in the mastermind group was a book called "21 irrefutable laws of leadership" written by John Maxwell. Each law will help you in whatever situation you come by on your leadership journey. I would strongly recommend on you getting a copy of this book.
Anyway, during the mastermind group everybody on the team went and read the book, and then when we came together, we discussed it as one mastermind.
Then, following our mastermind, we actually came out of it feeling like we were better people. We actually turned some of the laws into our own team values that we lived every day. So, is this something that you think you could do with your team?
Having respect for your people is taking your people through the slow process of leadership and personal growth. It is not doing something to them quickly, just so you can say that you have developed your people and you will get a pat on the back. Do not fall into that trap.
Have respect for your people, develop them, care for them, and they will do the same for you.
Leadership and personal growth do not have a stopping point. Nobody in the world is a complete master of leadership. It is an ever changing process. So, what worked well for you last year in your team, may not work as well now. So we need to be constantly working on ourselves, and developing our teams to maintain and exceed our current level.
I welcome hearing how this post has influenced the way you think, the way you lead, or the results you have achieved because of what you've learned in it. Please feel free to share your thoughts with me by commenting below.
Check out my other articles by Clicking HERE
All the best,