When asked by someone "what do you do?" how do you respond? Do you tell them your job position or do you tell them who you are?
In your position as the boss, do you demand respect from your team? If you do then you are doing it wrong. I have worked with many bosses in my time who demanded respect from us. They never, ever got it, even though they thought they did.
It was actually pretty funny to see these boss's fueling their ego with the respect that they demanded, and never got. To lead and influence your team because of who you are, not because of your position, then your team need to respect you. They need to respect you because they want to, not because you demand it.
1. Respect
Notice I said your team need to respect you so you can lead and influence them, not your position. However, your team must respect your position in order for them to remain in the team, and in their job. Think about your own career, have you ever had a boss who demanded respect from you? If you have, did they get it?
Probably not. But, you did respect their position, right? The reason you respected their position was so you remained in the team and kept your job. So, you would probably only do enough work each day to get by. You probably wouldn't have gone that extra mile.
If you TAKE ACTION on what you are learning in this article and my other articles, and apply it, then you will start to earn the respect from your team. This will help you to lead and influence them. The more you want to influence your team, then the more respect you MUST EARN.
Respect is not automatic, you need to work very hard for your team, in order to earn the respect you require, and ultimately influence them.
Throughout the world in most industries, people who have a title of manager think that it is the position that gives them the authority over people. To a certain extent it does, but it does not enable them to influence their people. To have authority over people using only the position is what a "manager" does (this is most people).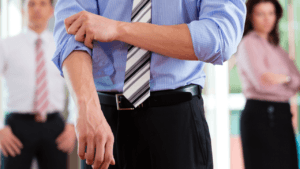 If you influence your team using only your position then this is "false influence". If you use only your position you are not leading, you are managing. Don't get me wrong, work will be completed and you and the team will accomplish things. But, just how much will you accomplish?
2. Influence
If you use false influence with your team, then they are following you because they have to. The team will only do what they need to do to get the job done, or to just get by. Being the team's manager, you have control of their time off and opportunities for advancement in the organisation.
So, the team will only follow you for those reasons if you use false influence with them. Hopefully, you can start to see that false influence will only get you so far with the team.
Being honest with you, I never liked being called boss. I would rather just be called Tom. Boss made me sound like the guy who demanded respect and led the team on false influence. Even though that wasn't the case. I tried my best to lead the team with "genuine influence".
To develop genuine influence, you must base it on your character and who you are, not your title or position. If you can do this then you will earn the respect you need to lead and influence the team. Then your team will work hard to go the extra mile, and do more than is expected. They will do this because they give you the respect you deserve.
A highly effective leader serves his/her team using genuine influence, not by using their position or false influence.
In my experience working for bosses who use false influence on the team, there are common types of phrases that they all use. See if any of these are familiar to you:
"These people don't report to me, so how can I get the job done?"
"The guys won't do anything I tell them to do. They're not my guys."
"I'm not their manager, it's got nothing to do with me"
"It's not my fault, I'm not their line manager"
"It's not my job to motivate them when I don't manage them"
A manager who uses false influence, or their position are the only people who would use phrases like the ones above. A leader would never use phrases like that…ever.
3. Leadership
Throughout my career, I have lost count of how many times I have heard phrases like that. Managers who use those phrases do not know the first thing about leadership or genuine influence.
When I worked with Scotland's train operating company based in Edinburgh in 2011, I was an engineering production manager. I was part of a team of 5 engineering production managers on a rotating shift. When on shift we led a team of 6 engineers and other servicing teams who cleaned the trains and depot.
There was one of our team who thought he was the best out of the 5 of us. He had a huge ego and demanded respect from the teams when he was on shift. However, the team's productivity was always at its lowest when he was on shift.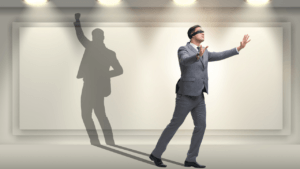 The reason for this is he used false influence and his position to manage them, not his character and genuine influence to lead them.
The rest of us tried our best to not be like him, and guess what? The teams would be far more productive and do more than was expected because we tried our best for the team, and used genuine influence. I was always honest with the team and would do my best to serve them.
The team wanted to work with me and respected me, so therefore we got a lot more accomplished. The teams did not want to work with the manager who demanded respect, so therefore he didn't get a lot accomplished.
4. Responsibility
Genuine influence is all that a leader needs to accomplish great things with their team. Most managers have never read a leadership book in their life, and they probably don't think they need to. So, they will never understand that to be a leader you need to have influence.
A team's productivity is almost 50% more when they want to work with their leader compared to a team who have to work for their manager.
A major problem that a manager has is that they are only interested in the team completing tasks. They don't have any interest in developing the team or themselves. In fact, if they thought and behaved like a leader, and concentrated on their own and the team's development, productivity would increase.
Now that you know the difference between false influence and genuine influence, how do you currently influence your team? Do you tell the team what to do or do get their buy-in first? Do you have a leadership style, if so what is it?
If you could use genuine influence a lot more with the team, what would you do differently? What changes would you need to implement?
Responsibility begins with the leader. If the team are not doing things correctly, it is not their responsibility, it is the leaders. The leader needs to understand why their team are not doing the right things, then work out what he/she is going to do about it.
I welcome hearing how this post has influenced the way you think, the way you lead, or the results you have achieved because of what you've learned in it. Please feel free to share your thoughts with me by commenting below.
Check out my other articles by Clicking HERE
All the best,