Are you in control of your own life? If you are then you don't have to ask permission of anybody anymore. If you are not in control then you probably feel that you do, which you don't.
You have probably heard about or read about people's "secret to success". That may have been from a celebrity, a sportsman or a world famous businessman. I would like to share with you what my "secret to success" is. It isn't anything special, and in fact it is common sense.
When you wake up in the morning and go to work, who do you think you are working for? This is a very important question that you need to ask yourself, and before answering it, you really need to think hard about how you will answer.
When I've led teams in my career and I've had to have difficult conversations with them, they often bring up how they're not being paid enough or the company is not giving them enough training, or they don't feel valued. You may have had those thoughts about the place where you go to work.
But, during those conversations I will ask them "Who do you actually work for?" and they will look back at me with a blank expression and either say they work for me or they work for the company.
I mean, why would they say anything different, right? However, when I ask the question, I want people to really think hard on their answer because it will have a huge impact on the decisions they make and the attitude they have towards their work.
1. Who You Actually Work For
I am going to help you think differently about who you work for, which could be a life changing moment as you continue to read.
My follow up when I asked team members who they worked for was always, "No, the company you say you work for only pays you….you DO NOT work for them"
No matter what you do as a career, you ALWAYS get paid by someone else. However, you are ALWAYS WORKING FOR YOURSELF. No matter if you have your own business or whether you are a contractor or whether you are a permanent employee of a company.
Would you expect to get paid if you were not working for yourself?
It may be difficult for you to grasp that you work for yourself because it is not how we see the world at the moment. The norm is to think that people who have their own businesses work for themselves. But, we are going to change that reality to a different reality. You work for yourself too!
Mindset is what we need to change for us to change our reality, and to know and understand that we work for ourselves, and nobody else.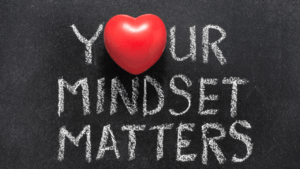 When I started to think like this, I would think that I am a business owner and everyone I interacted with was either a customer, a client or a marketing person who could help me get my name out there. Advertising is what we need to sell ourselves and our business, and the best way to do that was by getting others to talk about us.
2. Serving Others
A very important leadership trait is the act of service, to serve people. People who understand that they work for themselves also understand that they must serve their customers (company who pays them), not for their customers to serve them.
At the end of the day, serving your customers means they will talk about you more, and advertise your business (YOU) through "word of mouth". To get more advertising, you need to show that you care about your customers and how they are feeling.
You need to go further when doing your job, not do as little as possible just to get the job done. You need to put yourself out there and want to be noticed by your customers. The more you are noticed, the more advertising you will get. How good does that sound?
This may still be difficult to sink in because you more than likely work at an organisation that isn't owned by you. However, if you are being paid by the organisation for your services, then how can you not be working for yourself? You are working to benefit yourself by getting paid. Is this sinking in for you now?
A business provides products or services, or both. So, as you are in business for yourself and work for yourself, what is your product or service?
3. What Service Do You Provide?
It is you. For example, as an engineer I would provide the service of manufacturing, maintenance or design engineering work for the company. I would also provide the service of my mind with ideas and solutions to problems.
This idea of working for you might seem strange. However, as I have said previously, it requires different thinking, and we need to practice that different way of thinking so it doesn't seem strange anymore, and becomes habit.
How you think about the people you work with and how you think about your job will need to change. How are you going to do that?
Working for yourself has to become your new reality, and for that to seem real then your thoughts need to be congruent with that new reality.
When this happens and you become comfortable with your new reality, it then becomes easier to build stronger relationships and be on the path towards success. So what you learn from my articles has now become even more important.
Hopefully you are now seeing the bigger picture and that the people who you interact with at work are either a customer, a client or a marketing person.
Keep in mind the marketing person or advertising agent because they are the people who are spreading the word about you, which can be either positive or negative. So make sure that the message they are spreading about you is the right one.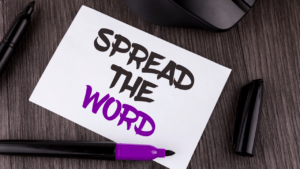 What's your relationship like with your boss? Hopefully it's a good relationship because your boss is the most influential person who can spread either a positive or negative message about you.
4. How Are Your Relationships?
I have had good and bad relationships with my bosses over the years, but no matter how they treated me, I always treated them with respect, so that they would not be able to spread a negative message about me.
When you're at your current place of work, what do your customers think of you? What kind of advertising are your marketing people doing for you? Are you getting positive or negative feedback?
In all places of work, we all gossip about other people. Especially when I was working in the engineering maintenance depots and manufacturing plants. Whether that is about the boss or his/her boss or the new starters, it's just what we do.
So from now on, when you are interacting with a team member or your boss, they are now your customer, ALWAYS keep that in mind. You need to see yourself as their customer too, so if you spread a negative message about someone else, it's highly likely that they will do the same to you.
So, really try hard to spread a positive message about your customers 100% of the time. If you can do that then there should be no reason why your customers won't do the same.
Leadership is about servanthood and it is now your job to serve your customers (team members, boss etc.). If you serve your customers well and you make them happy, then that will have a huge impact on your future career prospects and how much influence you have.
Likewise if you serve your customers badly, that too can have a huge impact on your future career and your influence. So ensure to make your customers as happy as possible.
You have probably heard the phrase "It's who you know, not what you know", well now you get that that phrase is quite true, especially in the working environment. Even though industries are in every country in the world, it is very small when it comes to knowing people in your own industry.
Be sure to manage your business (YOU) well, and always put your customers, clients and marketing people first.
To strive towards excellence as a leader, do what excellent leaders do. Don't strive to have what they have.
I welcome hearing how this post has influenced the way you think, the way you lead, or the results you have achieved because of what you've learned in it. Please feel free to share your thoughts with me by commenting below.
Check out my other articles by Clicking HERE
All the best,